Alison Silverthorne
Alison has been with Andrews since 2003. She was awarded Sales Support Person Of The Year in 2006 and 2016 and recognised for her commitment and consistent hard work in supporting the sales team at Longwell Green, not to mention the numerous commendations received from customers throughout the years.
Alison continues to be committed and dedicated to ensuring the high levels of customer service are delivered through to completion.
Prior to joining Andrews Property Group, Alison worked as a human organ transplant co-ordinator delivering essentially an accurate and high quality service for the NHS.
Outside of work Alison can be found working out at the gym, travelling and walking her two dogs.
The Spirit of Andrews
Outstanding Careers
Estate Agency
You can just work in property, or you can work with passion and purpose. We value integrity, meeting targets by exceeding expectations and take pride in working for a business with an ethical approach at its core.
Just as our customers trust us to do the right thing as a business, you can trust us to do the right thing as an employer, valuing your contribution and guiding you to be your best.
Striving to create perfection in an ever growing collection of beautiful properties.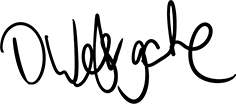 David Westgate, Group Chief Executive