Anthony McClelland
Anthony has been with Andrews since 2016 working as a Sales negotiator. With three years' experience working in Charlton Kings, he is on hand to match you to the right property and support you on the journey. Anthony has lived in Cheltenham since 2008 after moving here for University, and has since started a family here. This brings a varied local knowledge from the best places to eat to the many local attractions on offer. Anthony's top tip is ensuring buyers are legally prepared and have their solicitor instructed before they begin their viewings. This puts them in the best position to proceed quickly when up against other buyers, in the competitive Charlton Kings market.
The Spirit of Andrews
Outstanding Careers
Estate Agency
You can just work in property, or you can work with passion and purpose. We value integrity, meeting targets by exceeding expectations and take pride in working for a business with an ethical approach at its core.
Just as our customers trust us to do the right thing as a business, you can trust us to do the right thing as an employer, valuing your contribution and guiding you to be your best.
Striving to create perfection in an ever growing collection of beautiful properties.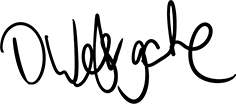 David Westgate, Group Chief Executive