Antoine Cefai
Antoine has a breadth of knowledge within agency and spent the early years of his property career in the City of London selling 'high end' loft apartments. In his spare time Antoine manages and coaches his local junior football team and is a massive fan of 80's music and Starwars. Antoine is always found kitchen cooking for the family, especially Mediterranean food as his background is Maltese. Antoine has worked for Andrews Property Group for over 15 years and is a real 'people person' and motivated by delivering outstanding customer service. Antoine is an award winning employee and thrives on success. Antoine is an experienced valuer so if you are looking to find out the price of your home, he would be the man to talk too.
The Spirit of Andrews
Outstanding Careers
Estate Agency
You can just work in property, or you can work with passion and purpose. We value integrity, meeting targets by exceeding expectations and take pride in working for a business with an ethical approach at its core.
Just as our customers trust us to do the right thing as a business, you can trust us to do the right thing as an employer, valuing your contribution and guiding you to be your best.
Striving to create perfection in an ever growing collection of beautiful properties.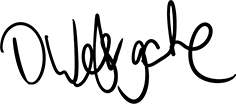 David Westgate, Group Chief Executive