Bethanie Duffner
Beth joined Andrews in January 2018 as a Trainee Lettings Negotiator in our Winterbourne Branch. Since starting Andrews she has been able to learn all aspects of the negotiating role through a specific training programme inside and outside of the branch. Once completing this, Beth felt confident in walking tenants through their journey of finding their new home. This has enabled Beth to build relationships with both landlords and tenants to ensure she is fulfilling their expectations providing the best possible experience and has received a great amount of positive feedback on the service she provides. Beth has lived in the local area all her life allowing her to provide customers with sound advice and answers to their questions. Beth is always keen to progress and learn new things to expand her knowledge within her current role, she is now gaining experience in valuing properties alongside her Manager Georgie. In the near future, Beth is hoping to become a valuer herself, complete her technical award and continue having a successful career within the Andrews Property Group. Beth loves to spend her spare time enjoying days out with her family and friends and finding new places to explore.
The Spirit of Andrews
Outstanding Careers
Estate Agency
You can just work in property, or you can work with passion and purpose. We value integrity, meeting targets by exceeding expectations and take pride in working for a business with an ethical approach at its core.
Just as our customers trust us to do the right thing as a business, you can trust us to do the right thing as an employer, valuing your contribution and guiding you to be your best.
Striving to create perfection in an ever growing collection of beautiful properties.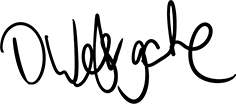 David Westgate, Group Chief Executive