Brian Barnsby
Brian is one of the old school Agents that has been in the industry since the early 90's and brings a wealth of experience, knowledge and knowhow with him, but still has the energy and get up and go to give these young whipper snappers a good run for their money and often does. As a father and a grandad, Brian fully understands how difficult and stressful it can be when moving home and rest assured you will get a very empathic and sympathetic ear when you need one as he is here to help in every way to make your moving experience an enjoyable one.
The Spirit of Andrews
Outstanding Careers
Estate Agency
You can just work in property, or you can work with passion and purpose. We value integrity, meeting targets by exceeding expectations and take pride in working for a business with an ethical approach at its core.
Just as our customers trust us to do the right thing as a business, you can trust us to do the right thing as an employer, valuing your contribution and guiding you to be your best.
Striving to create perfection in an ever growing collection of beautiful properties.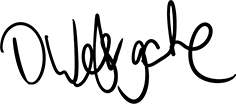 David Westgate, Group Chief Executive