Bruce Waters
Having enjoyed a successful career with Andrews Property Group spanning over 20 years, Bruce, is a rare kind of Estate Agent, by that we mean he is qualified to do the job! He holds a Certificate of Practice in Estate Agency and is a Fellow of the National Association of Estate Agents. An early career in corporate hospitality with premium brand hotels has given Bruce a thirst for outstanding Service Delivery. Bruce's passions? Well, property of course! But family and friends might just be up there too. Bruce's experience and drive, coupled with Andrews market leading expertise will be a winning formula for both sellers and buyers.
The Spirit of Andrews
Outstanding Careers
Estate Agency
You can just work in property, or you can work with passion and purpose. We value integrity, meeting targets by exceeding expectations and take pride in working for a business with an ethical approach at its core.
Just as our customers trust us to do the right thing as a business, you can trust us to do the right thing as an employer, valuing your contribution and guiding you to be your best.
Striving to create perfection in an ever growing collection of beautiful properties.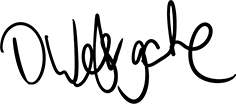 David Westgate, Group Chief Executive