Chemaine Shean
Chemaine has been with Andrews since 2011, where she started as a Portfolio Property Manager within Corporate Client Services. After 18 months she started a new challenge of working within our Downend branch as a Property manager. With over 8 years' property management experience she now works as the branch Inspections Clerk. Chemaine has a real passion for property and enjoys visiting properties to enable successful property management and communicating with landlords and tenants. Chemaine is a busy mum of 2 young children. In her spare time she enjoys taking her children to out of school activities, spending time with family and working with her husband on her own home renovation project.
The Spirit of Andrews
Outstanding Careers
Estate Agency
You can just work in property, or you can work with passion and purpose. We value integrity, meeting targets by exceeding expectations and take pride in working for a business with an ethical approach at its core.
Just as our customers trust us to do the right thing as a business, you can trust us to do the right thing as an employer, valuing your contribution and guiding you to be your best.
Striving to create perfection in an ever growing collection of beautiful properties.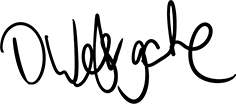 David Westgate, Group Chief Executive