Claudius Boateng
Claudius is our Acting Sales Manager and has been dealing with property the 'Andrews' way since 2018. He joined us as an Assistant Branch Manager in Norbury, where his skills and expertise were greatly appreciated by staff and members of the local community. Since moving to our Streatham branch, Claudius has made an invaluable difference to the team especially with regards to client care. With nearly ten years of experience working in the industry, his enthusiastic, supportive and committed approach to selling properties has and will definitely make the process of buying or selling your property as smooth sailing as it should be. Claudius undertook his schooling in Streatham and has been living and working in Streatham since the start of his career. He has a comprehensive knowledge of the area and knows the best places to eat out and socialise at. Through this he has been able to build strong relationships with local businesses. In his spare time, Claudius enjoys improving his fitness through attending the gym, playing football and supporting his favourite football club.
The Spirit of Andrews
Outstanding Careers
Estate Agency
You can just work in property, or you can work with passion and purpose. We value integrity, meeting targets by exceeding expectations and take pride in working for a business with an ethical approach at its core.
Just as our customers trust us to do the right thing as a business, you can trust us to do the right thing as an employer, valuing your contribution and guiding you to be your best.
Striving to create perfection in an ever growing collection of beautiful properties.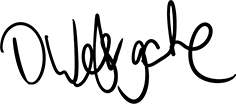 David Westgate, Group Chief Executive