Donna Smart
Donna has been with Andrews since 2015, where she started as a Sales Negotiator and quickly worked her way up to Senior Sales Negotiator within 3 months. Now with 4 years' experience and having worked in 4 branches across Gloucestershire, she is an expert and asset for vendors and buyers to help them on their journey from start to finish. Donna has lived in Gloucestershire since starting school back in the 80's and has the nickname "Judith Chalmers" due to the fact that she loves a short travel break anywhere in the world to add to her love of culture. Donna has recently ventured into the property market on a personal level with 3 properties now in her portfolio, this is testament to her passion for all things property.
The Spirit of Andrews
Outstanding Careers
Estate Agency
You can just work in property, or you can work with passion and purpose. We value integrity, meeting targets by exceeding expectations and take pride in working for a business with an ethical approach at its core.
Just as our customers trust us to do the right thing as a business, you can trust us to do the right thing as an employer, valuing your contribution and guiding you to be your best.
Striving to create perfection in an ever growing collection of beautiful properties.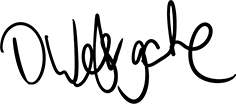 David Westgate, Group Chief Executive