Josh Barwell
Josh is the newest member of the Redhill team and has 3 years' experience in the property industry, 2 years in the Redhill area. Josh has two children and they can often be seen enjoying their weekends feeding the ducks at Earlswood Lakes or exploring the nature trail at Priory Farm. If you want to find a lovely restaurant to eat at, he is a professional when it comes to spaghetti bolognaise (it's the only thing he eats!) so he will be able to point you in the right direction.
The Spirit of Andrews
Outstanding Careers
Estate Agency
You can just work in property, or you can work with passion and purpose. We value integrity, meeting targets by exceeding expectations and take pride in working for a business with an ethical approach at its core.
Just as our customers trust us to do the right thing as a business, you can trust us to do the right thing as an employer, valuing your contribution and guiding you to be your best.
Striving to create perfection in an ever growing collection of beautiful properties.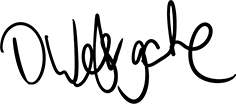 David Westgate, Group Chief Executive