Max Dickson
Max has been a property manager for Andrews Property Group since 2016 and has managed properties throughout the United Kingdom for over 6 years. He has management experience of a variety of property types with a range of rental values. He worked in the Bath Central branch before moving to our Cheltenham Branch in June 2018.
The Spirit of Andrews
Outstanding Careers
Estate Agency
You can just work in property, or you can work with passion and purpose. We value integrity, meeting targets by exceeding expectations and take pride in working for a business with an ethical approach at its core.
Just as our customers trust us to do the right thing as a business, you can trust us to do the right thing as an employer, valuing your contribution and guiding you to be your best.
Striving to create perfection in an ever growing collection of beautiful properties.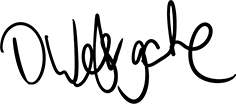 David Westgate, Group Chief Executive