Peter Vincent
Peter has been with Andrews for about 30 years, starting as Lettings Negotiator and quickly progressing to Putney Branch Lettings Manager. With much experience behind him he currently enjoys the role of Inspections Manager, covering seven London & Surrey branches of Andrews Letting and Management. Peter has mainly lived in London apart from a few years in Long Island & Connecticut and at York University. Not based in any particular branch, Peter can be found in most of his branches at one time or another during any given month during which he arranges property visits with Tenants and submits approx. 100 reports with photos to Landlords via the Branch Property Managers.
The Spirit of Andrews
Outstanding Careers
Estate Agency
You can just work in property, or you can work with passion and purpose. We value integrity, meeting targets by exceeding expectations and take pride in working for a business with an ethical approach at its core.
Just as our customers trust us to do the right thing as a business, you can trust us to do the right thing as an employer, valuing your contribution and guiding you to be your best.
Striving to create perfection in an ever growing collection of beautiful properties.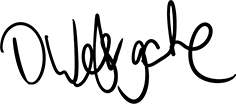 David Westgate, Group Chief Executive