Ranjan Khilosia
Ranjan is the newest member of the Team as Property Manager since August 2018. She is very experienced and has been in the property industry for over 30 years. She had portfolios of properties she rented out and taken care of full management of these herself. In the short period of time with Andrews she has received great customer services reviews from landlords and tenants on ESTA. Ranjan moved to Romford in 2009 and in her spare time she enjoys travelling, reading books and dining with friends and colleagues at various restaurants locally and in London.
The Spirit of Andrews
Outstanding Careers
Estate Agency
You can just work in property, or you can work with passion and purpose. We value integrity, meeting targets by exceeding expectations and take pride in working for a business with an ethical approach at its core.
Just as our customers trust us to do the right thing as a business, you can trust us to do the right thing as an employer, valuing your contribution and guiding you to be your best.
Striving to create perfection in an ever growing collection of beautiful properties.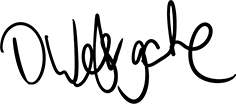 David Westgate, Group Chief Executive