Richard Lougher
Richard has been with Andrews since 2014 and has been Assistant Branch Manager and valuing in the area since 2015. He also spent years living and working in Clifton prior to that, as well as a period living and working overseas.
Richard can't quite believe it is 17 years since he graduated from university with a Business degree and 15 years since he first moved to Bristol and moved into his first flat in Clifton!
Back in 2002 he spent some time volunteering with Raleigh International in Africa and worked on a project with the charity Action Aid (founded in 1972 by Andrews' founder). That, along with his other travels, was partly what inspired him to later follow a career in Ethical and Sustainable Investment and then, having gained experience with properties alongside this, to join Andrews, due to it's Charitable Trust ownership, charitable causes and unique culture.
Richard is also particularly passionate about client/customer service, he is therefore incredibly driven and dedicated. He receives exceptional customer feedback and reviews, as clients enjoy his approach to business and his focus on customer service and satisfaction. He certainly has the range of skills and experience required to match the right buyers to the right properties, to negotiate deals and to successfully manage the process from start to finish, making the whole experience as easy and enjoyable as possible.
When not in work, Rich may be spotted with his wife, young children and crazy Cocker Spaniel, enjoying the Clifton & Durdham Downs, Sneyd Park Nature Reserve, Redland Green, Leigh Woods, Ashton Court Estate or Harbourside area. His favourite thing about this area of Bristol being it's proximity to green spaces and what a great place it is to bring up a family, with such a variety of events, festivals and amenities to keep everyone happy! Oh and the easy road trips to the Devon and Cornwall beaches in the holidays!
The Spirit of Andrews
Outstanding Careers
Estate Agency
You can just work in property, or you can work with passion and purpose. We value integrity, meeting targets by exceeding expectations and take pride in working for a business with an ethical approach at its core.
Just as our customers trust us to do the right thing as a business, you can trust us to do the right thing as an employer, valuing your contribution and guiding you to be your best.
Striving to create perfection in an ever growing collection of beautiful properties.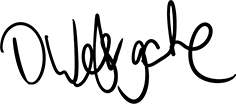 David Westgate, Group Chief Executive