Roger Wise
Roger is the newest member of the team , starting as Sales Negotiator in 2017 . He has lived in the area for over 20 years and is an expert when it comes to buying and selling in Carshalton , he will be delighted to support you on the next step of your property journey . In his spare time , he loves spending time with his family and enjoys watching and playing many different sports, he is a regular follower of Surrey Cricket Club and is a keen runner , having completed 7 marathons for Barnardo's .
The Spirit of Andrews
Outstanding Careers
Estate Agency
You can just work in property, or you can work with passion and purpose. We value integrity, meeting targets by exceeding expectations and take pride in working for a business with an ethical approach at its core.
Just as our customers trust us to do the right thing as a business, you can trust us to do the right thing as an employer, valuing your contribution and guiding you to be your best.
Striving to create perfection in an ever growing collection of beautiful properties.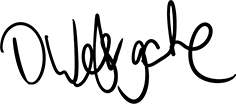 David Westgate, Group Chief Executive