Ruth King
Ruth has been with Andrews since August 2018 where she works as a Sales Negotiator in the Lettings Department. Prior to this she has a wealth of experience in the world of banking, working for both JP Morgan and Goldman Sachs. She has also been involved in The Skinners' School and Tunbridge Wells Grammar School for Girls where she fundraised for them for many years. She lives with her husband, Anthony and her two children who are now growing up and are heading off to University. Ruth loves the property market and has lived in 5 different houses in Tunbridge Wells. She has a passion of renovating houses and won best converted house 2002 in Tunbridge Wells after a 2 year renovation. Her other interests include gardening, walking her beloved dog Chester and going to the gym.
The Spirit of Andrews
Outstanding Careers
Estate Agency
You can just work in property, or you can work with passion and purpose. We value integrity, meeting targets by exceeding expectations and take pride in working for a business with an ethical approach at its core.
Just as our customers trust us to do the right thing as a business, you can trust us to do the right thing as an employer, valuing your contribution and guiding you to be your best.
Striving to create perfection in an ever growing collection of beautiful properties.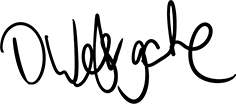 David Westgate, Group Chief Executive