Stewart Banwell
Stewart joined Andrews in 2017 as a trainee sales negotiator in the Winterbourne branch. His background covers a multitude of skills including sales, building and construction and working abroad. Having always lived and worked in the area his local knowledge has provided a sound base for the job of an estate agent. In just 15 months Stewart has progressed from a Trainee Negotiator to a Senior Negotiator and continues to improve in all aspects of the job. With an active lifestyle including various sports hobbies and exploring Stewart is a keen team player and strives to help others.
The Spirit of Andrews
Outstanding Careers
Estate Agency
You can just work in property, or you can work with passion and purpose. We value integrity, meeting targets by exceeding expectations and take pride in working for a business with an ethical approach at its core.
Just as our customers trust us to do the right thing as a business, you can trust us to do the right thing as an employer, valuing your contribution and guiding you to be your best.
Striving to create perfection in an ever growing collection of beautiful properties.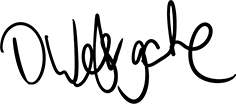 David Westgate, Group Chief Executive