Warren Charker
Warren has worked in both East and West Sussex selling and renting properties for well over a decade. He has dealt with all areas of the housing market from selling million pound equestrian properties to renting out studio flats and gives the same level of enthusiasm and passion in all that he does. He has worked in the Hastings Andrews office for many years in both selling and renting property and now proud to be managing the whole team. His own personal interests are of course property based as he has been restoring period properties for over 20 years in his spare time which gives me him much more knowledge and a real advantage over other estate agents. Property to Warren isn't just a job it's a Passion.
The Spirit of Andrews
Outstanding Careers
Estate Agency
You can just work in property, or you can work with passion and purpose. We value integrity, meeting targets by exceeding expectations and take pride in working for a business with an ethical approach at its core.
Just as our customers trust us to do the right thing as a business, you can trust us to do the right thing as an employer, valuing your contribution and guiding you to be your best.
Striving to create perfection in an ever growing collection of beautiful properties.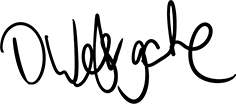 David Westgate, Group Chief Executive