Will Maslin
Will joined us in 2016 as a Lettings Negotiator and quickly worked his way up to Assistant Lettings Manager in Bath. His background comes from his parents so he has been in the industry since he was 15. Will is one of our more local recruits and lives here in Bath. His excellent knowledge of the local area, amenities and attractions means he can advise our landlords on the local market and what type of tenant would best suit their property. In Wills spare time he enjoys going to the gym, socialising and running, a recent addition as he will be the running the Bath half marathon in March.
The Spirit of Andrews
Outstanding Careers
Estate Agency
You can just work in property, or you can work with passion and purpose. We value integrity, meeting targets by exceeding expectations and take pride in working for a business with an ethical approach at its core.
Just as our customers trust us to do the right thing as a business, you can trust us to do the right thing as an employer, valuing your contribution and guiding you to be your best.
Striving to create perfection in an ever growing collection of beautiful properties.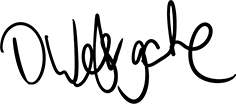 David Westgate, Group Chief Executive