Zena Gasson
Zena joined the Sevenoaks team in 1994, initially on a part time basis when her children were younger, having previously worked in the industry. Zena has had the privilege of welcoming back many returning clients over the years and contributes this to the ethos held by herself and the company. She has an abundance of local knowledge, expertise and enthusiasm and has assisted many homeowners and buyers overcome the sometimes stressful conveyancing process to achieve the end goal. Zena lives just outside Sevenoaks and attempts to play golf, but only if the sun is shining! She enjoys socialising and spending time with her family and friends.
The Spirit of Andrews
Outstanding Careers
Estate Agency
You can just work in property, or you can work with passion and purpose. We value integrity, meeting targets by exceeding expectations and take pride in working for a business with an ethical approach at its core.
Just as our customers trust us to do the right thing as a business, you can trust us to do the right thing as an employer, valuing your contribution and guiding you to be your best.
Striving to create perfection in an ever growing collection of beautiful properties.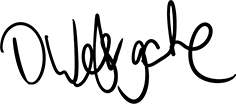 David Westgate, Group Chief Executive