Abingdon Area Guide
Are you thinking about buying or renting a property in Abingdon? A historical market town in the beautiful county of Oxfordshire, Abingdon-on-Thames has plenty to offer its residents.Thanks to good local, regional and national transport links, the area has become popular with both the young and old and those with families wanting to escape the city, while still remaining within commuting distance of centres such as Oxford and London.Abingdon enjoys the strong community feel of a typical, successful market town with numerous attractions such as riverside gardens, parks and leisure facilities amidst desirable countryside. So, could Abingdon be the perfect place for you to set up home? Read on to find out.
Are there local transport links nearby?
As previously mentioned, Abingdon is well serviced by transport links. Although the town does not have a train station itself, there are a number of stations in the surrounding area, which are connected to Abingdon by regular bus services.
Radley station is just 2.7 miles away, and from here, you can travel to London Paddington in just over an hour, to Didcot in nine minutes or to Oxford in just 11 minutes.
There are also regular buses in the area, with services from Abingdon to Radley, Kennington, Botley and Oxford.
Looking to Sell or Let your house and need a FREE quick and easy Valuation?
What's the local food and drink scene like?
As the home of Old Speckled Hen, Abingdon has a long brewing history and there are plenty of riverside pubs, where you can sit and watch the world go by. Popular venues include; The Spread Eagle, The Old Anchor Inn (set in a beautiful riverfront location) and the award-winning Brewery Tap, which specialises in real ales and craft ciders.
When it comes to restaurants, the residents of Abingdon are also well catered for, with a huge variety of cuisine on offer. In the town centre, there's Limoncello, an Italian restaurant, Zabb Thai, a Thai restaurant, TiffinsTandoori, an Indian restaurant and Parasol, a Chinese restaurant.
Many residents will head into Oxford for a night out, where you'll find plenty of bars and clubs, including many of the big chains.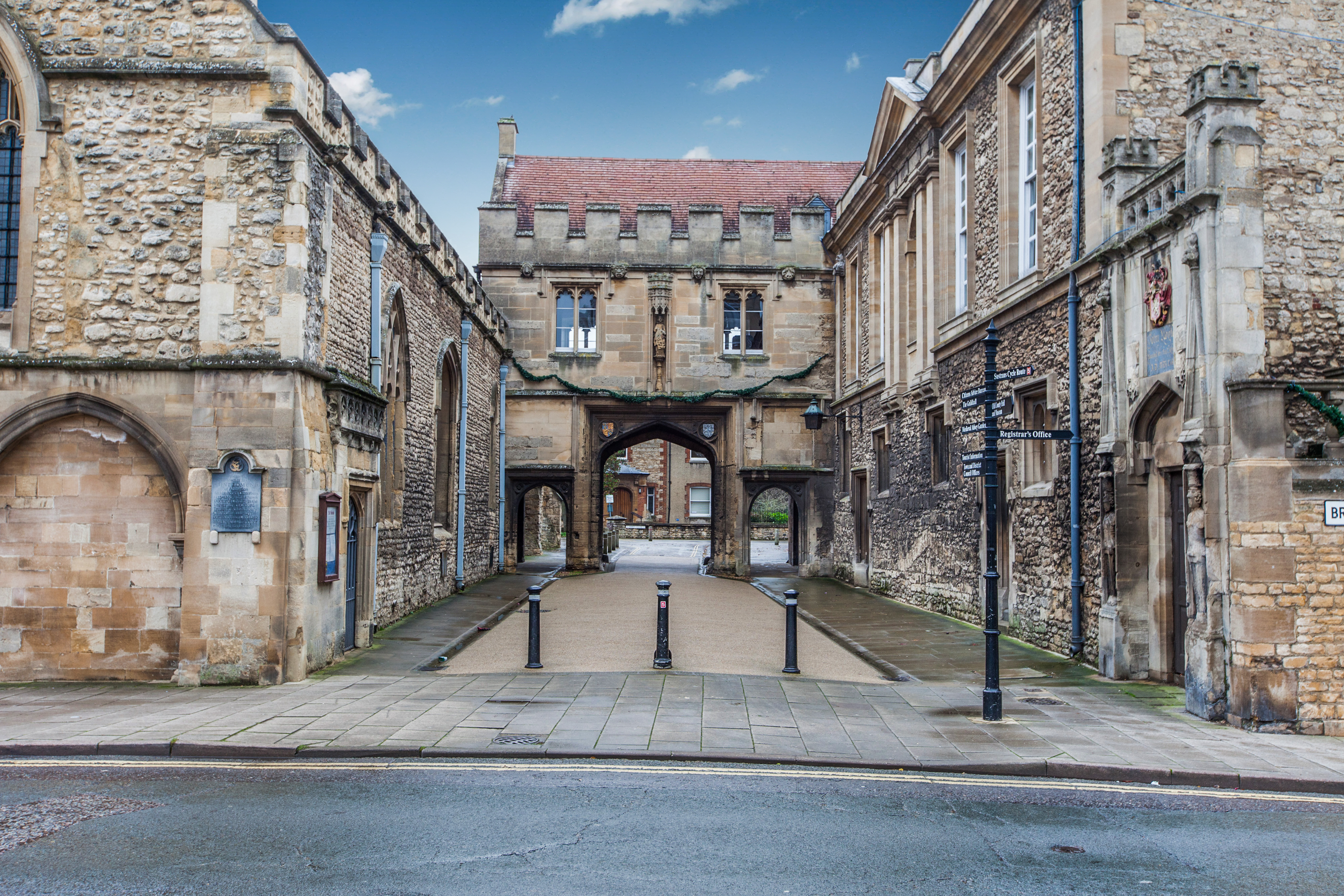 How does Abingdon rate for sport and leisure facilities?
Just outside of Abingdon is the Tilsley Park sport complex, which offers athletics, hockey and football facilities. There are also a few gyms in the area, including Fitness in Time, a ladies only gym, and The White Horse Leisure and Tennis Centre, which offers a gym, as well as a swimming pool, squash courts and badminton courts.
For fitness classes, there's Results Health Club, which offers everything from body pump to Zumba. During the summer months, there's also the popular Abbey Meadows outdoor pool.
What can you do on a sunny day?
If the sun shines in Abingdon, there are plenty of outdoor spaces to enjoy it in. The town's location on the Thames means that there are a number of river-side walks in the area, such as the Abingdon to Oxford Thames path, the Lost Abbey Trail and the Waterways Walk.
Parks in the area include; Albert Park, Boxhill Park and Abbey Meadows, which has an outdoor swimming pool, children's adventure play park and sprinklers.
What can you do on a rainy day?
There's also plenty to do if the weather takes a turn for the worse. In Abingdon itself, there's The Abingdon County Hall Museum, which is located in the town centre and is free to the general public, and the Abbey Buildings, which offer a fascinating glimpse into the business life of the monastery. You can also visit the 18th century Guildhall.
Alternatively, you can visit Oxford, one of the UK's most historic cities, where you'll find Christ Church College, The Ashmolean Museum and the Pitt Rivers Museum. There's also the beautiful Blenheim Palace in Woodstock.
What's Abingdon like for food and retail shopping?
There are a few locally owned retail shops in Abingdon, as well as a number of chains including Boots, WH Smith, Fat Face and many more. However, residents will generally travel to Oxford, Didcot, Newbury or Bicester fashion Village for retail shopping, where there is greater choice. Oxford, in particular, is home to all of the big high street names, as well as a range of independent boutiques.
What does Abingdon offer in terms of entertainment?
A number of the pubs in Abingdon, such as The Kings Head & Bell and The Old Anchor Inn, host regular quiz nights, whilst The Nag's Head hosts live music, including jazz, rock and blues. The Abingdon cinema is in the Guildhall and there's also a Cineworld cinema in Didcot.
For the kids, there's the play area at Abbey Meadows and Rhymetime – a free, interactive session for under 5s and their families – at Abingdon Library and many mother and toddler groups run by the local churches.
Again, Oxford leaves you spoilt for choice when it comes to entertainment, with the New Theatre Oxford, hosting all of the biggest shows, and the O2 Academy, hosting all of the best music acts.
Are there decent local amenities such as libraries and health centres?
There are a number of health centres in Abingdon, including Marcham Road Family Health Centre and The Abingdon Surgery, as well as a number of dental surgeries, such as Bath Street Dental Practice.
There's also a central library, which has free Wi Fi, a local studies centre and DVDs and CDs for rental.
What's the local traffic and parking like?
There are a number of council owned car parks in Abingdon. With the exception of the Charter multi-storey car park, they're all open 24 hours a day, with charges applying between 8am and 6pm but all offer two hours free parking.
Traffic in the centre of town can become a little congested, but generally isn't too bad.
How well is the area served by primary and secondary schools?
Residents of Abingdon have access to a number of primary and secondary schools. Primary schools include; Dunmore Primary School, which is rated as 'Good' by OFSTED, Thomas Reade Primary School, rated as 'Outstanding' by OFSTED and Rush Common Primary School.
Secondary schools include; Abingdon School, an independent boy's boarding school and Larkmead School, rated as 'Good' by OFSTED.
To find out more about buying or renting a property in Abingdon, call or visit the local Andrews branch.
What are people saying about us?