Bath Newbridge Area Guide
Are you considering buying or renting a property in the Newbridge area of Bath? Although Newbridge is largely residential, all the modern amenities you've come to rely on are located in and around the area. Plus, it's only 1.6 miles from Bath's centre, so the spoils of the city are never too far away.Does Newbridge sound like somewhere you'd be happy to call home? Read on to find out more about the area.
Are there local transport links nearby?
Newbridge is well served by local transport links, including a Park & Ride into the city centre, plus regular buses that travel to destinations across the city. Oldfield Park train station can also be accessed within half a mile of Chelsea Road.
The centrally located Bath bus station and Bath Spa railway station provide additional transport solutions. So, if you need to commute to Bristol, any of the region's other employment hotspots or even London, you'll be able to find transport links that suit.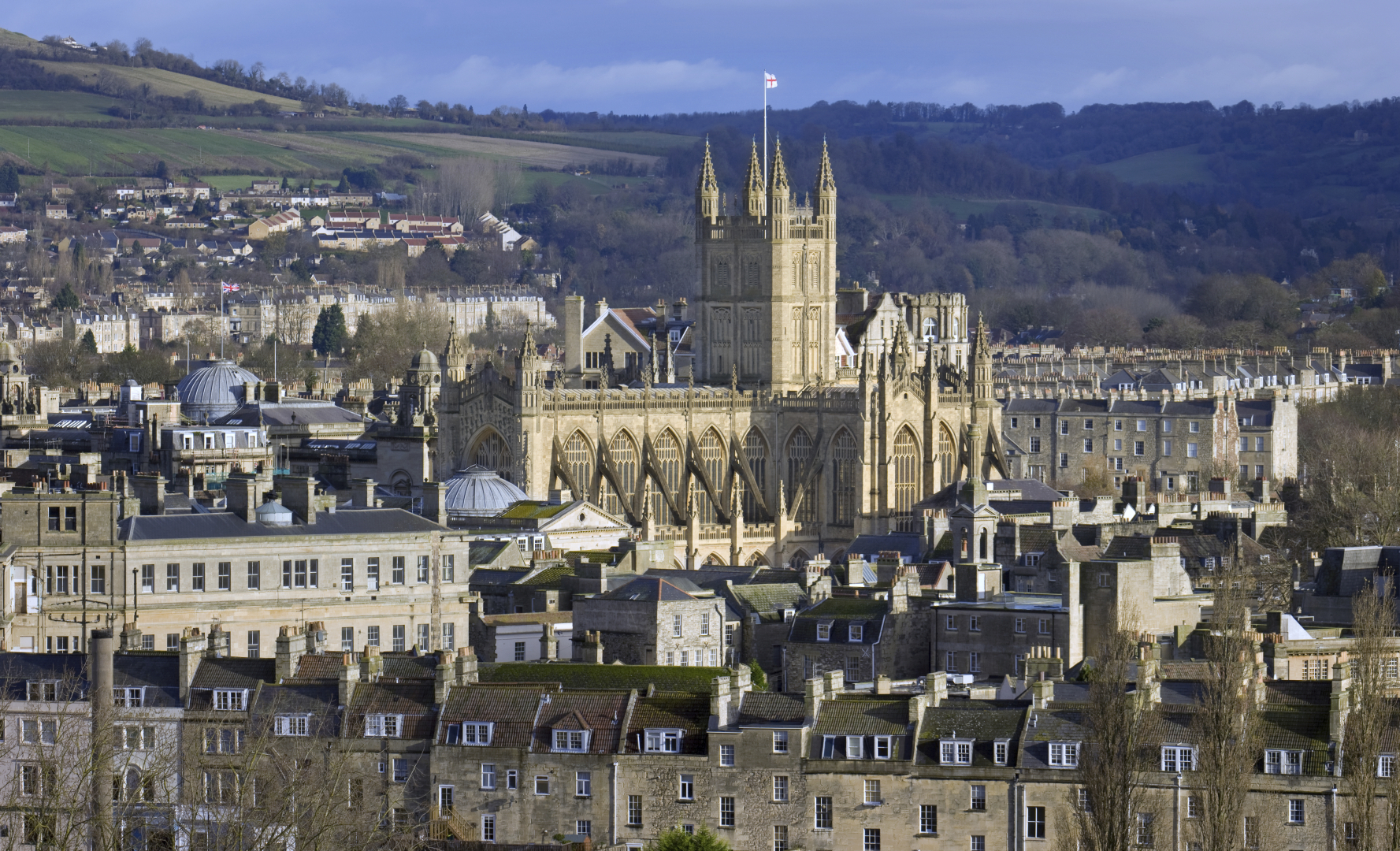 Looking to Sell or Let your house and need a FREE quick and easy Valuation?
What's the local food and drink scene like?
The main area for places to eat in Newbridge is Chelsea Road. Here you will find The Chelsea Café, and Rooted https://www.rootedcafe.co.uk/ which provide a menu of freshly cooked, locally sourced food daily. Rooted is also a 100% vegan eatery. Alternatively, Mai Thai is a restaurant and takeaway that specialises in Thai cuisine.
If you enjoy a tipple, you'll be pleased to hear that Newbridge enjoys a selection of excellent pubs. Both The Locksbrook and The Victoria Pub and Kitchen provide a varied food and drink selection. However, The Boat House, with its beer garden and gorgeous views of the River Avon, is arguably the most picturesque spot to grab a drink and watch the world go by.
If you're prepared to make the 1.6 mile trip into Bath's city centre, you'll find a greater range of places to eat and drink. From top restaurants and cool cafes to traditional pubs and stylish bars, there's something to cater for every taste and budget.
How does Newbridge rate for sport and leisure facilities?
The National Cycle Network Bristol & Bath Railway Path runs westward from Newbridge to Bristol, and is hugely popular with keen cyclists. Alternatively, if you prefer the sights and sounds of the river to peddle power, then Minerva Bath Rowing Club could be for you. Situated around one mile from central Newbridge, the club welcomes all ages and abilities of rower.
If you like to exercise in a gym, head to Genesis Lifestyle Centre, located on Station Road around 0.1 miles from Newbridge Road. The centre includes two large fully equipped gym spaces and a variety of exercise classes, as well as a crèche and free parking spaces.
Alternatively, city centre located Fitness Fist and Bath Sports & Leisure Centre – which are 1.2 miles and 1.6 miles from Newbridge respectively – offer gyms, exercise classes and swimming facilities.
What can you do on a sunny day?
Bath's biggest and arguably best park is the Royal Victoria, which is located only 0.5 miles from Newbridge. The beautiful green expanse is overlooked by the world famous Royal Crescent and includes a botanical garden, boating pond, mini golf course and children's play area among its attractions.
There are also several gorgeous walks that start in and around the Newbridge area. For example, if you walk west along the River Avon, you'll eventually reach Weston Lock in the beautiful countryside on the outskirts of the city.
What can you do on a rainy day?
With central Bath only 1.6 miles from Newbridge, there's ample opportunity to enjoy one of the city's museums on a rainy day.
For example, The Roman Baths, Jane Austen Centre and The Holburne Museum, are each located in the city centre and provide stimulating and educational experiences. On the other hand, you could consider visiting the Thermae Bath Spa, which offers a relaxing environment to cleanse mind, body and soul. The comedy club Komedia and the Theatre Royal also offer a varied calendar of superb performances.
What's Newbridge like for food and retail shopping?
There are several convenience shops to be found on Chelsea Road. These include Newbridge Store, The Spar, Parsons the bakers, The Green Grocer and Paprika, a gift shop for all occasions. In addition, there is Weston Lock Retail Park that offers an M&S Food, Currys/PC World and a McDonalds drive thru.
SouthGate Shopping Centre in Bath's city centre offers a multitude of retail options, including H&M, River Island, Topshop, Game, Debenhams and an Apple Store. Bath's High Street, which extends from the SouthGate Shopping Centre, also provides a combination of high-street shops, family run stores and independent boutiques.
The nearest large supermarket to Newbridge is Lidl; You can also find a Sainsburys about a mile away in central Bath. You'll also find most of the other major supermarkets in and around Bath, including Waitrose, Morrisons and several local-type stores such as Co-Op and Tesco Express.
What does Newbridge offer in terms of entertainment?
If you're a fan of the arts, Newbridge plays host to several annual events that might pique your interest. For example, Newbridge Arts Trail involves local artists opening their home to the public in order to showcase a diverse range of art and crafts.
If you fancy yourself as a purchaser of fine items, you might like to visit The Vintage & Antiques Sunday Market, held on the first and last Sunday of every month at the Bath Marina & Caravan Park.
Bath also has two teams that may appeal to sports fans. Bath City Football Club play their home games at Twerton Park, just 0.7 miles from Newbridge. The city is also home to one of the UK's best Rugby Union sides, Bath Rugby. The team's home stadium resides on the banks of the River Avon, 1.5 miles from Newbridge.
And what about entertainment for kids/families?
As previously mentioned, Bath has a range of beautiful parks and gardens, which are best enjoyed when the sun is out and with the kids in tow. Conversely, you may like to embark upon the River Avon Trail, which starts at Pulteney Bridge, 1.5 miles from Newbridge and extends 23 miles into the Somerset countryside. Or, if your kids are animal lovers, Bath City Farm, located 2.5 miles from Newbridge, is a fun day out.
Are there decent local amenities such as libraries and health centres?
Newbridge Surgery is open from 8.15am-6.00pm, Monday to Friday and provides access to registered patients through book-ahead, same day and telephone appointments. There is also access to Bath's major hospital, the Royal United Hospital (RUH). Here you will find The Urgent Care Unit, which looks after patients on a walk-in basis.
The closest library to Newbridge is the Bath Central Library, located 1.4 miles away in the city centre above Waitrose.
How well is the area served by primary and secondary schools?
There are a variety of schools in and around Bath. Newbridge Primary School is the main primary school in the area, which received a 'Good' rating in its latest OFSTED report. The secondary school closest to Newbridge is Oldfield School, which received an 'Outstanding' rating in its latest Ofsted Report.
If you would like to find out more about buying or renting property in the Newbridge area, please call or visit the local Andrews Branch.
What are people saying about us?