Carshalton Area Guide
Are you hoping to purchase a property in Carshalton, Surrey? With a pretty town centre complete with several picturesque ponds, the area retains a sense of village and rural living, whilst being only around a 28 minute train journey from London Victoria. There is also a large leisure centre with pool, a number of excellent grammar schools, local shops and pubs, making the area popular with young couples, families and professionals. So, could Carshalton be the perfect place for you to set up home? Read on to find out.
Are there local transport links nearby?
As previously mentioned, Carshalton is well served by local transport links. The area has access to a number of train stations, including Carshalton, from where you can travel into Central London in around 28 minutes, Carshalton Beeches, Wallington, Sutton and Hackbridge.
The area is also served by a regular bus service, with services towards Sutton Hospital, Purley, Hackbridge, Morden, Wallington and more. For a comprehensive route map, click here.
Looking to Sell or Let your house and need a FREE quick and easy Valuation?
What's the local food and drink scene like?
There's no need to head into Central London if you fancy dining out. Carshalton is home to a wide range of restaurants including, Saregama, an Indian restaurant, Blue Bengal, another Indian restaurant, Al Verde, an Italian restaurant and Maneeya Thai Restaurant.
If you fancy going for a few drinks, there are also a number of popular pubs and bars in the area, including The Greyhound, The Duke's Head, The Windsor Castle, The Railway Tavern and The Hope, which has won numerous awards.
Alternatively, residents can head into Central London, where they'll find world class restaurants, such as The Ledbury, which has two Michelin Stars, and all of the bars and clubs that you'd expect from a capital city.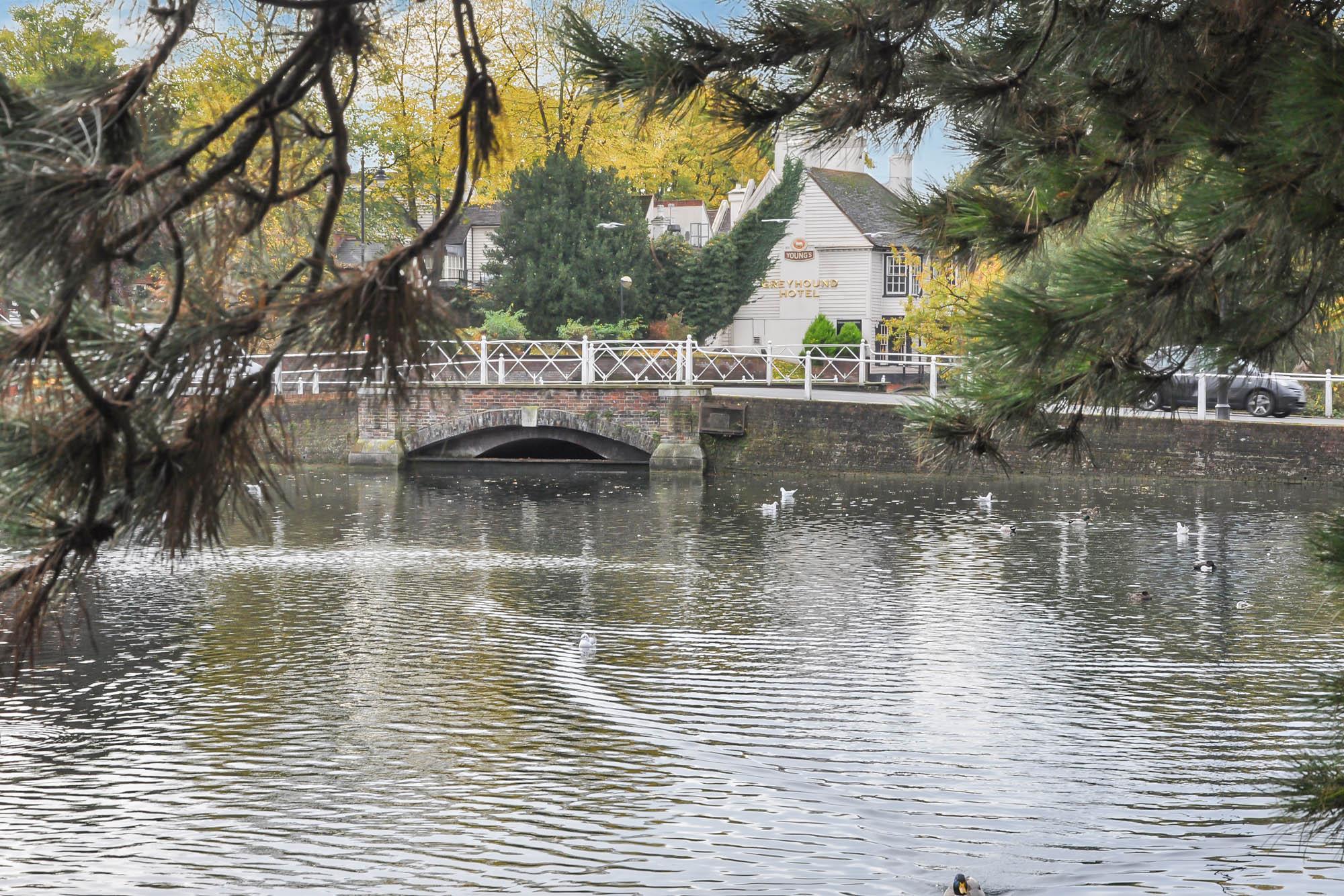 How does Carshalton rate for sport and leisure facilities?
When it comes to keeping fit, the residents of Carshalton are exceedingly well catered for. The newest leisure centre in the area is Westcroft Leisure Centre, which offers two swimming pools, an eight court sports hall, a 160 station gym and a day spa, and there's also Pulse Health and Fitness, which has a gym, pool, sports hall and dance studios.
In the surrounding areas, there's Waddon Leisure Centre in neighbouring Croydon, which offers everything from dance classes to a gym and swimming pool and The David Weir Leisure Centre, which has a 400m outdoor synthetic athletics track.
There's also a wide choice of sports clubs in the area, including Carshalton Tennis Club, Carshalton Beeches Bowling Club, Carshalton Athletics FC and Carshalton FC.
What can you do on a sunny day?
Carshalton's village atmosphere makes it a great place to be on a summer's day and there are plenty of open spaces where you can sun yourself. Local parks include Grove Park, which has a children's play park, Carshalton Park, Purley Way Playing Fields, Beddington Park, which has a playground and café, and Oaks Park, which is next to The Oaks Golf Club.
In the summer months, you can also pick your own lavender at Carshalton Lavender Fields and there's also The Sutton Ecology Centre, which runs educational visits.
What can you do on a rainy day?
If the weather takes a turn for the worst, there are some local attractions to keep you occupied. The Honeywood Museum is a Grade II listed building next to Carshalton Ponds, which has beautifully restored period features. There's also a Vue Cinema just 3.2 miles away in Croydon.
Alternatively, residents can head into Central London, where there are indoor attractions including Madame Tussauds, The London Dungeons and The Victoria and Albert Museum.
What's Carshalton like for food and retail shopping?
Retail forms a significant part of Carshalton's local economy. There are a number of separate shopping areas, with the small network of streets in Carshalton Village home to mainly independent establishments, including art and gift stores, niche shops and coffee houses.
In Carshalton Beeches, half-a-mile to the south east of the Village, there is a further shopping area, situated along a 300-yard stretch of the otherwise residential Beeches Avenue. Retail outlets in Beeches Avenue include an art gallery, a chocolatier, gift shops and hair and beauty salons.
There are also a number of supermarkets, including a Sainsbury's, Tesco Express and Lidl.
What does Carshalton offer in terms of entertainment?
There are also a number of annual events in the area, such as Carshalton Carnival, which is held during the summer months, and The Environmental Fair, which is held in Carshalton Park on August Bank Holiday Monday and has over 150 stalls, children's activities, performances, craft demonstrations, tasty food and a bar with real ales plus Carshalton Fireworks Display which is also held in Carshalton Park in November.
For the adults and kids alike, there's Craggy Island Climbing Wall inside Oak Sports Centre, which runs kid's sessions, or Kidspace, a children's play venue in neighbouring Croydon.
Alternatively, residents can head into Central London, where there are a huge range of theatres and live music venues, hosting all of the biggest acts.
Are there decent local amenities such as libraries and health centres?
Carshalton is well served by local amenities. There are a few libraries to choose from in the area, including the library at the Westcroft Centre, which offers free internet and WiFi and children's story times, and The Circle Library, which also offers free internet, as well as a family history club and scrabble club.
There are also several doctors' surgeries to look after resident's health woes, including Chesser Surgery, and several dentists, such as Carshalton Park Dental Practice.
What's the local traffic and parking like?
High Street Car Park and The Square Car Park offer access to Carshalton's shops and businesses, and there is also parking for Carshalton station. In the village's centre, traffic can become a little congested around peak times.
How well is the area served by primary and secondary schools?
Residents of Carshalton have access to a number of popular primary and secondary schools. Primary schools include All Saints Carshalton, which is rated as 'Good' by OFSTED and Stanley Park Junior School, also rated as 'Good'.
Secondary Schools include Carshalton Boys' Sports College, which is rated as 'Good' and Wallington High School for Girls.
To find out more about buying or renting a property in Carshalton, call or visit the local Andrews.
What are people saying about us?