Estate Agents in Bath Newbridge
Sales: 01225 339622
Address:

43 Newbridge Road, Bath, BA1 3HF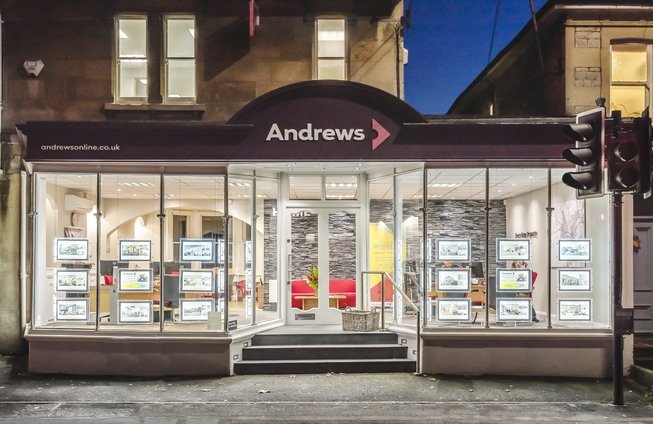 [ { "featureType": "administrative", "elementType": "all", "stylers": [ { "visibility": "simplified" }, { "gamma": "1.00" } ] }, { "featureType": "administrative.locality", "elementType": "labels", "stylers": [ { "color": "#9b8a97" } ] }, { "featureType": "administrative.neighborhood", "elementType": "labels", "stylers": [ { "color": "#9b8a97" } ] }, { "featureType": "landscape", "elementType": "geometry", "stylers": [ { "visibility": "simplified" }, { "saturation": "-100" }, { "hue": "#ff0000" } ] }, { "featureType": "poi", "elementType": "geometry", "stylers": [ { "visibility": "simplified" }, { "saturation": "-100" }, { "lightness": "80" } ] }, { "featureType": "poi", "elementType": "labels", "stylers": [ { "visibility": "off" } ] }, { "featureType": "poi.attraction", "elementType": "labels", "stylers": [ { "visibility": "off" }, { "color": "#9b8a97" } ] }, { "featureType": "road.highway", "elementType": "geometry", "stylers": [ { "visibility": "simplified" }, { "color": "#dddddd" } ] }, { "featureType": "road.highway", "elementType": "labels", "stylers": [ { "visibility": "off" } ] }, { "featureType": "road.highway.controlled_access", "elementType": "labels", "stylers": [ { "visibility": "off" } ] }, { "featureType": "road.arterial", "elementType": "geometry", "stylers": [ { "visibility": "simplified" }, { "color": "#dddddd" } ] }, { "featureType": "road.arterial", "elementType": "labels", "stylers": [ { "visibility": "off" } ] }, { "featureType": "road.local", "elementType": "geometry", "stylers": [ { "visibility": "simplified" }, { "color": "#eeeeee" } ] }, { "featureType": "road.local", "elementType": "labels.text.fill", "stylers": [ { "color": "#ba5858" }, { "saturation": "-100" } ] }, { "featureType": "transit.line", "elementType": "geometry.fill", "stylers": [ { "color": "#d6909a" } ] }, { "featureType": "transit.line", "elementType": "geometry.stroke", "stylers": [ { "color": "#ff0000" } ] }, { "featureType": "transit.station", "elementType": "all", "stylers": [ { "visibility": "off" } ] }, { "featureType": "transit.station", "elementType": "labels.text.fill", "stylers": [ { "color": "#ba5858" }, { "visibility": "simplified" } ] }, { "featureType": "transit.station", "elementType": "labels.icon", "stylers": [ { "hue": "#ff0036" } ] }, { "featureType": "transit.station.rail", "elementType": "geometry.fill", "stylers": [ { "visibility": "on" }, { "color": "#ff0000" } ] }, { "featureType": "transit.station.rail", "elementType": "geometry.stroke", "stylers": [ { "color": "#df4040" } ] }, { "featureType": "water", "elementType": "geometry", "stylers": [ { "visibility": "simplified" }, { "color": "#dddddd" } ] }, { "featureType": "water", "elementType": "geometry.fill", "stylers": [ { "saturation": "40" }, { "color": "#c3d5e2" } ] }, { "featureType": "water", "elementType": "labels.text.fill", "stylers": [ { "visibility": "on" }, { "color": "#7c7c7c" } ] } ]
Long established, and right up-to-date.
Andrews began in the property business in 1946, and since then we've grown to become one of the leading residential and commercial property specialists in the South of England. We've been operating in the Bath (Newbridge) area since 1986.
Our philosophy is to combine the resource and experience of a large business, with the personal attention and detail of a local, independent agency to ensure all of you receive the best possible property experience – no matter what your property needs.
We're not just your average estate agent. So, why not contact us to find out more about how we're not just different, but better.
The Andrews team
Abigail Brewer

Sales Negotiator

View Bio

Lisa Lansdown

Branch Administrator

Lisa has been part of the Newbridge team on a part time basis for the past six years. Having lived in Bath all her life, her childhood was spent in and around Weston Village where her family ran the local Newsagents and then as a teenager moved to Newbridge where she went on to set up home and raise her family. With this in mind her history of knowledge for the local area and community is vast. As the office administrator Lisa's main responsibilities fall to branch marketing and office management, although Lisa has found herself diversifying in her role to take more of a customer presence and within this her property knowledge is growing. Now her children are older, Lisa finds time to relax and enjoy socialising with friends and family.

View Bio

Tayo Harrington

Assistant Branch Manager

Tayo's property career has taken him across the country, and has allowed him to gather his extensive expertise in the property sector. Having worked across residential sales, lettings and business development since 2011 he is armed with a diverse range of experience. Joining Andrews in January 2017 as Assistant Branch Manager, Tayo's day to day duties take him from marketing and selling houses to staff training. Recently acknowledged for going above and beyond with his high levels of customer service, Tayo was shortlisted for a national estate agency award. In Tayo's spare time his passion leads him to property renovation, this gives him a personal opportunity to exercise his creative flare. In the little time he leaves for himself he enjoys running and countryside walks with his sausage dog Parker.

View Bio
View all staff
What are people saying about us?