Estate Agents in Charlton Kings
Sales: 01242 576 700
Address:

266 London Road, Charlton Kings, GL52 6HS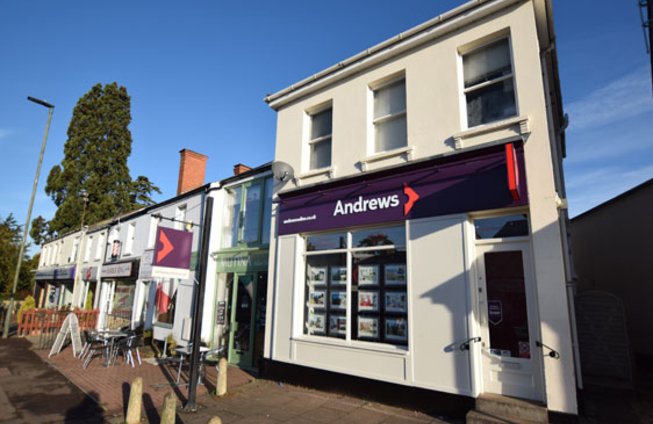 Office Opening Hours
Mon - Fri: 9:00-18:00   |   Sat: 9:00-17:00   |   Sun: Closed
[ { "featureType": "administrative", "elementType": "all", "stylers": [ { "visibility": "simplified" }, { "gamma": "1.00" } ] }, { "featureType": "administrative.locality", "elementType": "labels", "stylers": [ { "color": "#9b8a97" } ] }, { "featureType": "administrative.neighborhood", "elementType": "labels", "stylers": [ { "color": "#9b8a97" } ] }, { "featureType": "landscape", "elementType": "geometry", "stylers": [ { "visibility": "simplified" }, { "saturation": "-100" }, { "hue": "#ff0000" } ] }, { "featureType": "poi", "elementType": "geometry", "stylers": [ { "visibility": "simplified" }, { "saturation": "-100" }, { "lightness": "80" } ] }, { "featureType": "poi", "elementType": "labels", "stylers": [ { "visibility": "off" } ] }, { "featureType": "poi.attraction", "elementType": "labels", "stylers": [ { "visibility": "off" }, { "color": "#9b8a97" } ] }, { "featureType": "road.highway", "elementType": "geometry", "stylers": [ { "visibility": "simplified" }, { "color": "#dddddd" } ] }, { "featureType": "road.highway", "elementType": "labels", "stylers": [ { "visibility": "off" } ] }, { "featureType": "road.highway.controlled_access", "elementType": "labels", "stylers": [ { "visibility": "off" } ] }, { "featureType": "road.arterial", "elementType": "geometry", "stylers": [ { "visibility": "simplified" }, { "color": "#dddddd" } ] }, { "featureType": "road.arterial", "elementType": "labels", "stylers": [ { "visibility": "off" } ] }, { "featureType": "road.local", "elementType": "geometry", "stylers": [ { "visibility": "simplified" }, { "color": "#eeeeee" } ] }, { "featureType": "road.local", "elementType": "labels.text.fill", "stylers": [ { "color": "#ba5858" }, { "saturation": "-100" } ] }, { "featureType": "transit.line", "elementType": "geometry.fill", "stylers": [ { "color": "#d6909a" } ] }, { "featureType": "transit.line", "elementType": "geometry.stroke", "stylers": [ { "color": "#ff0000" } ] }, { "featureType": "transit.station", "elementType": "all", "stylers": [ { "visibility": "off" } ] }, { "featureType": "transit.station", "elementType": "labels.text.fill", "stylers": [ { "color": "#ba5858" }, { "visibility": "simplified" } ] }, { "featureType": "transit.station", "elementType": "labels.icon", "stylers": [ { "hue": "#ff0036" } ] }, { "featureType": "transit.station.rail", "elementType": "geometry.fill", "stylers": [ { "visibility": "on" }, { "color": "#ff0000" } ] }, { "featureType": "transit.station.rail", "elementType": "geometry.stroke", "stylers": [ { "color": "#df4040" } ] }, { "featureType": "water", "elementType": "geometry", "stylers": [ { "visibility": "simplified" }, { "color": "#dddddd" } ] }, { "featureType": "water", "elementType": "geometry.fill", "stylers": [ { "saturation": "40" }, { "color": "#c3d5e2" } ] }, { "featureType": "water", "elementType": "labels.text.fill", "stylers": [ { "visibility": "on" }, { "color": "#7c7c7c" } ] } ]
Andrews began in the property business in 1946, and we've been operating in the Charlton Kings area since 2000. The Andrews philosophy is all about making life easier for you and we're here to guide you through every step of your property journey.
We are a full service agency, sharing knowledge and expertise across our whole branch network in order to create exceptional customer service. Whether you are selling or letting a property or looking for advice on mortgages, conveyancing or surveys, our team are able to help you through the whole process with confidence.
We also care about giving back by creating opportunities and opening doors. Find out about how we try to benefit the society we operate in: https://andrewsonline.co.uk/establish
The Andrews team
Anthony McClelland

Sales Negotiator

Anthony has been with Andrews since 2016 working as a Sales negotiator. With three years' experience working in Charlton Kings, he is on hand to match you to the right property and support you on the journey. Anthony has lived in Cheltenham since 2008 after moving here for University, and has since started a family here. This brings a varied local knowledge from the best places to eat to the many local attractions on offer. Anthony's top tip is ensuring buyers are legally prepared and have their solicitor instructed before they begin their viewings. This puts them in the best position to proceed quickly when up against other buyers, in the competitive Charlton Kings market.

View Bio

Ellen Vincent

Sales Negotiator

Ellen is the newest member of the Charlton Kings team, joining Andrews at the start of 2018 as a Sales Negotiator. Her background as a sales and marketing manager within the Financial Services sector enabled her to establish her new career quickly. Ellen moved with her partner and 2 young girls to Charlton Kings last year and has quickly built up an excellent knowledge of the local area and schools. She loves keeping fit and socialising, regularly enjoying the numerous restaurants Cheltenham have to offer. One of Ellen's top tips, is to make sure buyers have spoken with a mortgage advisor before viewing, so they know exactly what they can afford and are ready to go when the perfect house comes to the market.

View Bio
View all staff
What are people saying about us?