Government's Green Homes Grant – act now!
Are you a Landlord or homeowner concerned about the energy efficiency of your home? If you are, then now is the time to take action and take advantage of the Green Homes Grant from the government.
If you're a homeowner or residential landlord you can apply for a Green Homes Grant voucher (up to a maximum government contribution of £5,000) towards the cost of installing energy efficient improvements to your home.
Improvements could include insulating your home to reduce your energy use or installing low-carbon heating to lower the amount of carbon dioxide your home produces.
If you're a Landlord, making improvements to your properties could be essential over the next few years as the Department for Business, Energy and Industrial Strategy is already consulting on whether to increase the minimum energy efficiency standards to a rating of 'C' by 2025 (the current minimum rating is an 'E').
So, if you know your property needs to improve its energy efficiency then now really is the best time to consider making some improvements, whilst this Green Homes Grant is available, as you don't have long. You must redeem the voucher and ensure improvements are completed by 31st March 2021.
For more information, check the government website to see if you're eligible for a Green Homes Grant and to find a full list of eligible improvements.
Striving to create perfection in an ever growing collection of beautiful properties.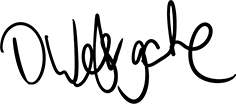 David Westgate, Group Chief Executive