How energy efficient are rented homes?
As the winter weather draws in and you're putting the central heating in more and more you might be thinking about how energy efficient your home, or rental property, is. If you're a landlord then it's important to be in the know when it comes to the energy efficiency of your rental properties.
The current guidelines mean that rental properties must have a minimum performance rating of an 'E'. However, the government has proposed to increase the minimum energy efficient standards for the private rented sector to EPC Band C by 2025. Consultation is currently underway and we're expected to have a decision by the end of the year.
It's estimated that less than half of rented properties already meet the proposed minimum standard, however this means the majority will need to make some changes and improvements.
If you're thinking about making some changes to improve the efficiency of your rental property then be sure to take a look at the Governments Green Home Grant to see if you quality for any support to make these improvements.
Sources: Dataloft Rental Market Analytics
Striving to create perfection in an ever growing collection of beautiful properties.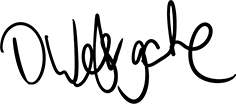 David Westgate, Group Chief Executive