David Westgate responds to Nationwide HPI
The National House Price Index for October, from Nationwide, has outlined little change in UK house price growth.
Annual house price growth remained sudbued at 0.4%, which meant the average home is now valued at £215,368.
Looking to Sell or Let your house and need a FREE quick and easy Valuation?
Speaking regarding the October Nationwide House Price Index David Westgate said "It's hard to see the market emerging from this sub-1% annual growth rut until there is clarity on Brexit. The sheer level of political uncertainty has left the property market in a protracted limbo but demand is being powered by cheap mortgages, a strong jobs market and a growing indifference to political events."
Striving to create perfection in an ever growing collection of beautiful properties.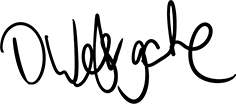 David Westgate, Group Chief Executive