David Westgate responds to ONS September House Price Index
Speaking in response to the latest Office National Statistics September House Price Index David Westgate, Chief Executive Officer, commented:
"The property market is holding up surprisingly well given the exacting political climate we find ourselves in.
Looking to Sell or Let your house and need a FREE quick and easy Valuation?
"What's certain is that the result of the December General Election is likely to have a significant impact on where prices go next.
"A decisive win for Boris Johnson could see the market rebound sharply, but more political deadlock could see it continue to drift along in its current rut.
"What's reassuring is that, despite the uncertain political climate, there are plenty of properties coming onto the market and no shortage of applicants, incentivised by cheap mortgages, more affordable prices, a resilient jobs market and inflation at its lowest level for three years, making them feel better off.
"The spoke in the wheels of many transactions is that offers are typically being made at around 10% below asking price and sellers often aren't playing ball.
"For now, all eyes in the property market, as they will be in every other sector, are on the General Election, which is shaping up to be the most important for generations."
Striving to create perfection in an ever growing collection of beautiful properties.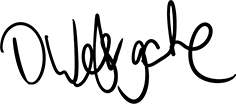 David Westgate, Group Chief Executive