David Westgate responds to House Price Index
November's Nationwide House Price Index shows how annual house price growth remained at 0.8%.
Following the release of this data David Westage, said:
Looking to Sell or Let your house and need a FREE quick and easy Valuation?
"On an annual basis, prices remain below 1% but growth of 0.5% in November shows the market still has some fight. Increasingly, it feels like the market is starting to find a bit of a rhythm, and a strong majority for the Conservatives could add even more momentum. A lot of people are fed up with the noise of politics and are getting on with their lives. Exceptionally low mortgage rates and more affordable prices are making that decision a bit easier.
Some sellers are still proving stubborn on price but overall there is a bit more realism than there was earlier in the year. The one thing that's still thin on the ground, perhaps no surprise in the current climate, is the aspirational mover. A decisive win for Boris Johnson could see the market rebound sharply, but if we end up with more political deadlock the market could continue to idle along for another year."
Striving to create perfection in an ever growing collection of beautiful properties.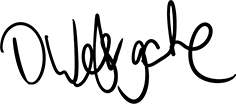 David Westgate, Group Chief Executive