David Westgate responds to November property data
Halifax's House Price Index for November has shown that annual house price growth has risen to 2.1% and the average property price is now £234,635.
Following the release of this data David Westgate said:
Looking to Sell or Let your house and need a FREE quick and easy Valuation?
"The two key reasons for the resurgence in the market are more affordable prices and mortgages that are so cheap people are finding it hard to resist buying a home. In recent months there has also been a renewed sense of urgency as people seek to get into a new home, and locked into a low mortgage rate, before Brexit. First time buyers are also proving active as they, more than anyone, are aware that prices could move against them should Boris Johnson get a majority and the country finally start to move ahead."
"Increasingly, it feels like the market is starting to find a bit of a rhythm, and a strong majority for the Conservatives could add even more momentum. A decisive win for Boris Johnson could see the market rebound with price growth of 30% in the next cycle, or roughly 4% each year in the medium to long term. The feeling on the ground is that we are currently at the bottom of a market curve that may not peak until 2027 or beyond."
"This time next week we will have a far better idea of whether we will be looking at a bear or a bull market within UK bricks and mortar If we end up with more political deadlock, the market could continue to idle along for another year."
Striving to create perfection in an ever growing collection of beautiful properties.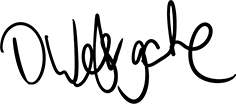 David Westgate, Group Chief Executive