David Westgate responds to General Election
Speaking in response to the General Election last week Chief Exectuive David Westgate said:
"The property market will be one of the main beneficiaries of Friday's decisive General Election result.
Looking to Sell or Let your house and need a FREE quick and easy Valuation?
"Such a conclusive victory for Boris Johnson has the potential to turbocharge the property market and get it out of its current rut.
"The certainty that comes with a 5-year administration will create confidence and bring back the aspirational buyers and sellers that have been lacking since the EU Referendum result.
"For three years the property market has been gripped by political uncertainty and deadlock but now it can finally move on.
"There's every chance we are now at the beginning of a market cycle that may not peak until 2027 or beyond, with growth of around 4% a year.
"Let's not kid ourselves that the housing crisis will be miraculously solved overnight, because it won't.
"We now need a Housing Minister with a properly costed and fully structured long-term plan that looks beyond building a certain number of homes each year.
"The structural issues in the property market will still be there when the euphoria of the Conservatives has faded."
Striving to create perfection in an ever growing collection of beautiful properties.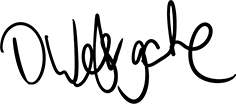 David Westgate, Group Chief Executive