David Westgate on the latest Nationwide House Price Index
Speaking in response to the latest Nationwide House Price Index data Chief Exectuive David Westgate said:
"Christmas and the small matter of a General Election made December difficult to read but the fact that annual price growth was above 1% for the first time in a year will be seen by many as a positive precursor to 2020.
Looking to Sell or Let your house and need a FREE quick and easy Valuation?
"In predicting flat price growth during 2020, the Nationwide may be underestimating the feel-good factor that has swept the country since the General Election result.
"There is an exceptional amount of pent-up demand in the market that has the potential to drive prices higher. Add to that continued low borrowing costs and the strong jobs market and you have all the ingredients for growth.
"The fact we now have a 5-year administration with a strong mandate and clear political objective will create confidence and bring back the aspirational buyers and sellers that have been lacking since the EU Referendum result.
"2020 could be the beginning of a market cycle that may not peak for at least five years, perhaps even more, and deliver growth of around 4% a year."
Striving to create perfection in an ever growing collection of beautiful properties.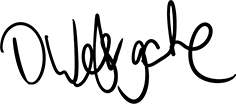 David Westgate, Group Chief Executive