David Westgate on the latest Halifax House Price Index
Speaking in response to the latest Halifax House Price Index data Chief Exectuive David Westgate said:
"In 2019, the property market saved its best for last.
"That December delivered the strongest growth of 2019, even with a General Election, highlights the way indifference towards Brexit grew throughout the year.
"January will be the real test of sentiment but for 2019 to have finished on such a high sets a positive note for the year ahead.
"There is an exceptional amount of pent-up demand in the market that has the potential to drive prices higher throughout 2020.
"The fact we now have a 5-year administration with a strong mandate and clear political objective will create confidence and bring back the aspirational buyers and sellers that have been lacking since the EU Referendum result.
"Low borrowing costs and a strong jobs market will reinforce the renewed sense of optimism many people are feeling."
Striving to create perfection in an ever growing collection of beautiful properties.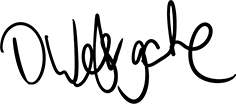 David Westgate, Group Chief Executive