David Westgate responds to latest ONS data
In response to the latest ONS data release Chief Exectuive David Westgate said:
"Arguably the dominant narrative in the property market during the closing months of 2019 was a growing indifference to Brexit and this shows through quite decisively in November.
"A lot of people were fed up with the noise of Brexit and politics in general and decided to get on with their lives.
"There will naturally be a number of caveats surrounding the November data in light of the General Election but overall the market put in a strong performance in what was a highly uncertain environment.
"Also contributing to the uplift was the fact that a lot of people wanted to get the wheels in motion before the General Election result, just in case it delivered a curveball.
"The fact that this growth came before Boris Johnson's landslide win bodes well for the year ahead.
"There is a huge amount of pent-up demand in the market and we are already seeing it start to come through. Crucially, even aspirational movers are coming back to the market, which underlines how sentiment has improved.
"Given this week's weak GDP data and Wednesday's fall in inflation, an interest rate cut is also now on the cards for January, which could further stimulate demand."
Striving to create perfection in an ever growing collection of beautiful properties.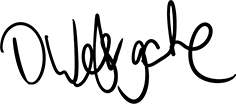 David Westgate, Group Chief Executive