Get ready to move once lockdown is lifted
Right now the property market has come somewhat to a halt, and whilst completions are happening where it's safe, in general people have put their property move on pause.
If you were planning to move before the lockdown, or have decided during lockdown that you definitely need that home office or a bigger garden and are planning your next move for later this year then there are many things you can be doing right now, to make sure you're in a strong position when the time comes.
Need to sell?
If you need to sell your property before moving to a new home then now is the perfect opportunity to spend some time researching agents. With so many agents out there you might feel a little overwhelmed with where to start to find your agent. We've highlighted five key areas that you should consider when picking your agent, which will definitely help you understand what's important to you in an agent.
It's really important to get a valuation on your property so you get an idea about what it's worth. You can get an estimate for how much your property is worth using our online valuation tool, although we always recommend speaking with a property expert for a full personalised valuation.
At the moment we may be able to undertake a 'traditional' valuation on a property, if it is empty. However, we're also able to value your home through a 'virtual valuation' if we can't come and see the property.
If you're looking to increase the value of your property then it's really important to take on board what your valuer says with regards to this. Investing in redecoration and renovation jobs that need doing now, could help you achieve a higher price in the future. From a lick of paint here to bigger renovation projects, there's lots you can be getting on with during this time.
When the time comes for people to view your home then you want to be ready. There are a number of ways that you can prepare your house to make sure it's looking its best. This might feel like a while off but it's worth being prepared now so you don't have so much to do in the future.
Just buying?
If you're purchasing, whether it's for the first time or not, then speaking with a mortgage adviser is a crucial step. A lot of people can actually borrow more than they initially think so it's really important to understand what you can actually afford before getting your heart set on a property. Maybe you can or can't afford the dream property you've found, or maybe you've actually been limiting yourself looking at properties that don't meet your requirements but you thought you couldn't afford more.
At the moment we're currently offering to arrange your remortgage for free, and arrange al Key Workers mortgages for free as well, so there's never been a better time to speak to an adviser. For more information about these offers, see here.
Once you've got a budget in mind then now it's time for the fun part – house hunting! Although you won't be able to get out and about you can see get a feel for the range of properties out there by looking at them online. We're also offering virtual viewings on all of our properties so we can help you to get a real feel for any you're interested in, alongside one of our property experts.
Whether you're selling and buying or just selling then there are also some less exciting things you'll need to get organised like a conveyancer and moving quotes. Getting 'legally prepared' to move is really important, and can help you get things moving quickly once you're able to. Andrews Homemover gives you a head start by instructing a solicitor earlier in the moving process, so time can be saved once you agree your sale or purchase.
We understand it's really hard putting big plans like moving on hold but now really is the perfect opportunity to make sure you've got all the plans in place ready for when we do all get the go ahead! If you have any questions, whether it's specific to the current situation or not, then our branches are still available via telephone or email to discuss these with you.
Striving to create perfection in an ever growing collection of beautiful properties.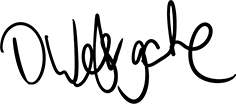 David Westgate, Group Chief Executive