Which buyers are causing a spike in the housing market?
The property market has been on the road to recovery on the last couple of months, which promisingly, looks set to continue.
July's mortgage data confirmed a spike in housing market activity as well as mortgage approvals being almost back to 'normal' levels.
Interestingly, the number of newly agreed sales are much higher than these mortgage approval figures. There were just over 66,000 mortgages approved in July, and there were just over 70,000 sales completed. This suggests that there is a surge of cash buyers currently in the market and that they are in fact causing the spike.
Mortgage rates have increased for higher loan-to-value products and fewer products have been available this year. This has meant that in general those looking to get a mortgage still need a larger deposit compared to previous years which is hitting first-time buyers the hardest, and allowing cash buyers to strike whilst they can.
If you're thinking about moving but not sure where to start then make sure you arrange an appointment with one of our mortgage advisers or check out our new mortgage website for the latest information. It's really important to make sure you've got your finances in place before you get your heart set on your next home.
Sources: Dataloft, Rightmove, Bank of England, HMRC
Striving to create perfection in an ever growing collection of beautiful properties.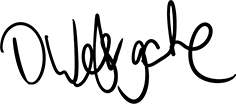 David Westgate, Group Chief Executive