Tenant demand continues to increase
A survey undertaken by the Royal Institution of Chartered Surveyors (RICS) from August showed an improvement in the lettings market.
Tenant demand has continued to increase and short term rental growth is expected. During lockdown there was a huge decrease in rental demand as all moves were put on pause, however since May there has been a sharp uplift in both tenant demand and landlord instructions.
Landlord instructions have now begun to level out since August and are remaining flat, however tenant demand is still increasing. This increase in demand and low supply does mean that rents could potentially rise in the short term.
If you're thinking about becoming a landlord or increasing your portfolio of properties then now is a really good time to invest and make the change. Arrange a lettings valuation with one of our experts to find out how much your property could make on the rental market.
Sources: Dataloft and Royal Institution of Chartered Surveyors
Striving to create perfection in an ever growing collection of beautiful properties.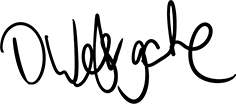 David Westgate, Group Chief Executive