Moving in retirement
Moving home in retirement
What if you could boost your budget and free up funds for your future? If you're aged over 60 the Homewise Home For Life Plan (Lifetime Lease) could help you afford your dream, home in the ideal location at, a discounted price.
The Home for Life Plan can:
Increase your purchasing budget
Clear debts
Pay off mortgage or equity release
Create an early inheritance
Free up money
Safeguard up to 50% of the property's future value to leave to your estate
Buy a nicer home
Move to a better area
Relocate closer to family or friends
What is a Lifetime Lease
With our Home for Life Plan you are not purchasing the property, but the Lifetime Lease. Neither a mortgage or equity release, the Lifetime Lease secures you the right to live in that property for the rest of your lifetime or until you move into full-time care. Plus, with a Lifetime Lease there are no rent payments, no interest payments, or any repayments required ever.
Our Lifetime lease enables you to benefit from a one-off discount from 8.5% to 59%* towards the property of your choice, depending on your age, personal circumstances and property criteria.
Protecting you and your family
The Lifetime Lease is a legally binding, fully protected agreement, registering your name with the Land Registry. So you can spend the rest of your retirement happy and secure in your next home.
You may decide to bring forward an early inheritance for loved ones, prior to moving into your next property. Or, you could choose to leave a future inheritance for loved ones through a Declaration of Trust.
You can protect and safeguard up to 50% of the property's future full market value to be left to your estate.
For more information about Homewise and our Home for Life Plan, call us on 0117 2050 416.
Striving to create perfection in an ever growing collection of beautiful properties.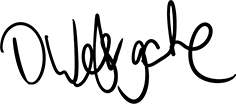 David Westgate, Group Chief Executive