Moving in retirement
Moving home in retirement
Save the equivalent of up to 59% of the property's market value
What if living in your dream home could cost you less than the market value? With the Home for Life Plan (a Lifetime Lease option) from Homewise, you could live in the perfect property for up to 59%* less than the advertised market price!
Boost your budget, free up funds to enjoy today, and still secure a guaranteed inheritance for loved ones without all of your money being tied up in bricks and mortar. Secure the perfect property in the ideal location and save money too, with a Lifetime Lease exclusively for those aged 60 or over.
With a Home for Life Plan you could:
Secure your next home and save the equivalent of up to 59% of the market price
Boost your affordability and size of property
Move to a nicer home in a better area
Relocate closer to family or friends
Clear previous debts
Pay off an outstanding mortgage or equity release
Purchase a buy-to-let property with the savings you have made
Secure a guaranteed inheritance for your estate
Create an early inheritance for loved ones to benefit from now
Create savings for the future
Free up money to enjoy your retirement
What is a Lifetime Lease?
By choosing a Home for Life Plan you are not purchasing the property itself, but rather the Lifetime Lease. You are then registered with the Land Registry as the Lifetime Lease Owner. Neither a mortgage nor equity release, a Lifetime Lease enables you to make a one-off payment to secure your ideal home at significantly less than the market value, you could save up to 59% in fact.
A Lifetime Lease secures you the right to live in a property of your choice for the rest of your lifetime, or until you move into full-time care. Plus, with a Lifetime Lease, there are
no rent or mortgage payments
no interest payments
no repayments required, ever
Benefit from security and financial peace of mind in the perfect property for you, with a Home for Life Plan from Homewise.
Protecting you and your family
The Lifetime Lease is a legally binding, fully protected agreement, registering your name with the Land Registry. So, you can spend your retirement happy and secure in your next home.
Would you like to create an early inheritance for loved ones, prior to moving into your next property? Or perhaps you wish to leave a financial inheritance for your estate? You can secure a guaranteed inheritance with a Lifetime Lease, being protected through a legal document called the Declaration of Trust.
Every Lifetime Lease is entirely bespoke, and you can protect and safeguard up to 50% of the property's future full market value to be left to your estate as inheritance if you wish.
Andrews are committed to helping you find the perfect home, and a Lifetime Lease may provide the ideal solution for your needs. For more information about Homewise and the Home for Life Plan, call us on 0117 2050 416.
*Savings range from 8.5% - 59%; the saving amount is calculated based on a range of factors, including age and property criteria. Only available to those aged sixty and over. Terms and Conditions apply.
Striving to create perfection in an ever growing collection of beautiful properties.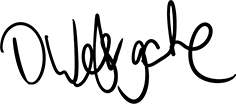 David Westgate, Group Chief Executive