Tunbridge Wells: Rushall Village Area Guide
Are you thinking about buying or renting a home in Rusthall Village? Read our guide to find out more..
This village of Rusthall on Rusthall Common, is just on the outskirts of Royal Tunbridge Wells, 2 miles to the west of the town across Tunbridge Wells Common and has a fascinating history and archaeology.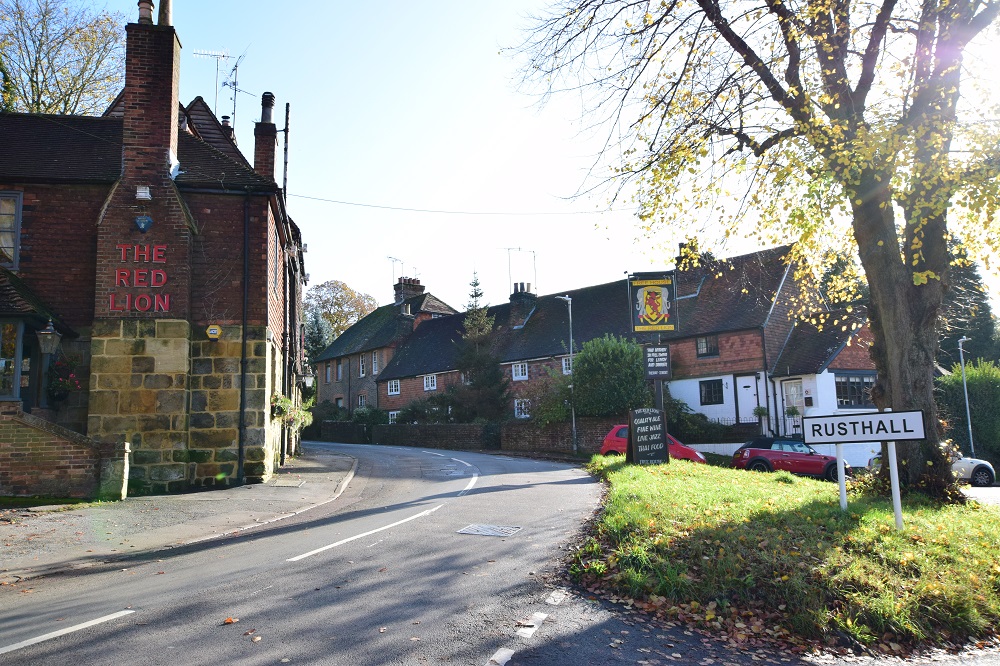 The name "Rusthall" derives from the Anglo Saxon for a well containing a lot of natural iron, as are the Chalybeate Springs in The Pantiles, Tunbridge Wells. These waters were known for their curative powers. This became a tourist attraction during the 17th century and lodging houses were created in Rusthall to accommodate tourists.
Many visitors also visited Rusthall Common to see 'Toad Rock', which looks like a crouching toad on top of a sandstone outcrop. There are other outcrops around the Common, eroded into shapes by wind action during the Ice Age. The area has been designated as a Site of Special Scientific Interest.
When Tunbridge Wells town grew bigger in 18th century, accommodation closer to the Springs resulted in Rusthall losing favour. Some of the houses in Rusthall had originally been built on moveable sledges, and these were wheeled and relocated in the desirable Mount Sion area of Tunbridge wells.
'High Rocks' nearby, is another impressive group of sandstone rocks, popular for climbers to practice on. Opposite is High Rocks Inn, a hotel and restaurant, very convenient for hungry tired climbers!
Also in the vicinity is The Beacon, another hotel and restaurant, which is in a highly elevated position, offering far reaching views from its terrace over the Tunbridge Wells skyline. It is built in the grounds of a cold water bath house, where people bathed in the cold, clear waters and found entertainment surrounded by fountains and ornaments. The foundations of the bath house are now all that is left.
Today Rusthall is a popular peaceful location away from the hubbub of the town, with convenient access to Tunbridge Wells town by regular bus service, car, or even a pleasant walk across the Commons. There is a small high street with local shops and amenities, a Primary school and a church. There is an eclectic range of properties from small and quirky to grand manor houses. The son of Yehudi Menuhin, the famous violinist, used to be Lord of the Manor of Rusthall.