What do I need to provide for a mortgage
Here's a list of the minimum information you'll need to provide, though different lenders will ask for different things.
ID Documents​
Passport ideally, though lenders will also accept a full UK driving licence showing your current address.
If you don't have a British or EU passport, or a passport from Norway, Switzerland, Iceland or Lichtenstein, lenders will also want to see your residency card or visa.
Proof of name and address
Bank statement showing your name & address
Council tax statement for the current year
Utility bill from the last 3 months, which can be water, landline, internet, electricity and gas bill (but not a mobile phone bill)
Proof of income and deposit
Your last 3 payslips
Your last 3 bank statements, showing your name, address and your salary credit (if you have separate bill paying accounts, we will also need the last 3 months of these)
If you're self-employed, your last 3 years of tax returns and tax year overviews (or however many you do have if it's less than 3 years' worth)
Proof of other types of income, like bonuses and rental income
Proof of your deposit (like a bank statement)
If your deposit is a gift, you'll need a letter from the person giving it to you confirming they don't expect it to be repaid​
Striving to create perfection in an ever growing collection of beautiful properties.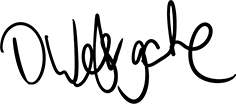 David Westgate, Group Chief Executive