We provide our customers with exceptional property outcomes.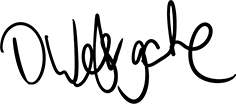 David Westgate, Group Chief Executive
Where did it all start?
Established in 1946, we're veterans of the property industry, with a belief in teamwork, being upfront and working around you and your preferred ways of communication. It's how we're able to add value where it really matters, for our clients who often have fingers in many pies. They find our depth and breadth of knowledge refreshingly reassuring.
Here is the complete list of our services:
Estate Agency
Letting Agency
Financial Services
Andrews Corporate Client Services (property asset management)
Leasehold Management
Land & New Homes
We're also unique in the property world, in that we're owned by 2 charitable trusts, and live by a belief in the greater good – all stemming from our founder's unique legacy. Here, you can get our latest news updates and or learn about our social purpose
Contact Us
Our local agents value over 15,000 homes each year. Book a quick, easy and accurate appointment to suit you now.
What are people saying about us?