Estate Agents in Keynsham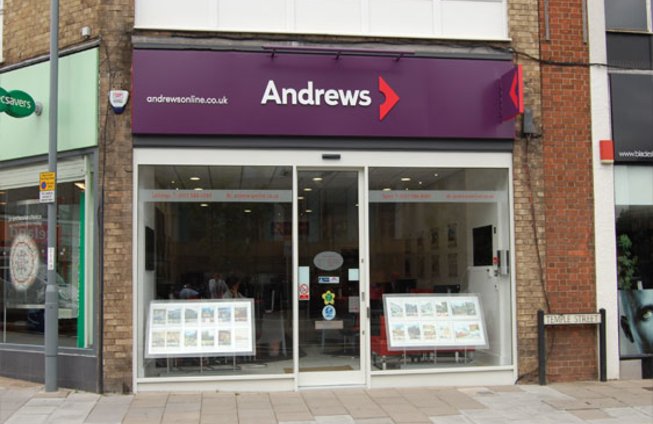 Office Opening Hours
Mon - Fri: 9:00-18:00   |   Sat: 9:00-17:00   |   Sun: Closed
[ { "featureType": "administrative", "elementType": "all", "stylers": [ { "visibility": "simplified" }, { "gamma": "1.00" } ] }, { "featureType": "administrative.locality", "elementType": "labels", "stylers": [ { "color": "#9b8a97" } ] }, { "featureType": "administrative.neighborhood", "elementType": "labels", "stylers": [ { "color": "#9b8a97" } ] }, { "featureType": "landscape", "elementType": "geometry", "stylers": [ { "visibility": "simplified" }, { "saturation": "-100" }, { "hue": "#ff0000" } ] }, { "featureType": "poi", "elementType": "geometry", "stylers": [ { "visibility": "simplified" }, { "saturation": "-100" }, { "lightness": "80" } ] }, { "featureType": "poi", "elementType": "labels", "stylers": [ { "visibility": "off" } ] }, { "featureType": "poi.attraction", "elementType": "labels", "stylers": [ { "visibility": "off" }, { "color": "#9b8a97" } ] }, { "featureType": "road.highway", "elementType": "geometry", "stylers": [ { "visibility": "simplified" }, { "color": "#dddddd" } ] }, { "featureType": "road.highway", "elementType": "labels", "stylers": [ { "visibility": "off" } ] }, { "featureType": "road.highway.controlled_access", "elementType": "labels", "stylers": [ { "visibility": "off" } ] }, { "featureType": "road.arterial", "elementType": "geometry", "stylers": [ { "visibility": "simplified" }, { "color": "#dddddd" } ] }, { "featureType": "road.arterial", "elementType": "labels", "stylers": [ { "visibility": "off" } ] }, { "featureType": "road.local", "elementType": "geometry", "stylers": [ { "visibility": "simplified" }, { "color": "#eeeeee" } ] }, { "featureType": "road.local", "elementType": "labels.text.fill", "stylers": [ { "color": "#ba5858" }, { "saturation": "-100" } ] }, { "featureType": "transit.line", "elementType": "geometry.fill", "stylers": [ { "color": "#d6909a" } ] }, { "featureType": "transit.line", "elementType": "geometry.stroke", "stylers": [ { "color": "#ff0000" } ] }, { "featureType": "transit.station", "elementType": "all", "stylers": [ { "visibility": "off" } ] }, { "featureType": "transit.station", "elementType": "labels.text.fill", "stylers": [ { "color": "#ba5858" }, { "visibility": "simplified" } ] }, { "featureType": "transit.station", "elementType": "labels.icon", "stylers": [ { "hue": "#ff0036" } ] }, { "featureType": "transit.station.rail", "elementType": "geometry.fill", "stylers": [ { "visibility": "on" }, { "color": "#ff0000" } ] }, { "featureType": "transit.station.rail", "elementType": "geometry.stroke", "stylers": [ { "color": "#df4040" } ] }, { "featureType": "water", "elementType": "geometry", "stylers": [ { "visibility": "simplified" }, { "color": "#dddddd" } ] }, { "featureType": "water", "elementType": "geometry.fill", "stylers": [ { "saturation": "40" }, { "color": "#c3d5e2" } ] }, { "featureType": "water", "elementType": "labels.text.fill", "stylers": [ { "visibility": "on" }, { "color": "#7c7c7c" } ] } ]
Who are we?
Andrews began in the property business in 1946, and we've been operating in the Keynsham area since 1991.
Our experience, unrivalled local knowledge and personal service means you'll have the support you need throughout your property journey. From valuation through to sale or let, we adapt our advice to your property and your needs.
Whether you are selling or letting a property or looking for advice on mortgages, conveyancing or surveys, our team are able to help you through the whole process with confidence.
Why are we different?
Our founder, Cecil Jackson-Cole, set up Andrews Estate Agents to help fund his charitable initiatives, which tackle poverty and housing issues on a national scale and global scale.
He transformed the way that businesses are able to work together, and over 70 years later we still strive for this commitment. With over 500 specialists and 47 offices throughout the South of England, we give you the local expertise beyond sales and lettings.
As the only estate agents owned by 2 charitable trusts, a guaranteed proportion of our yearly profits go towards these shareholders.
We also love getting involved in our local community. This spring we're supporting the Fox and Hounds nature reserve project in Keynsham. For further information on this project head to their Facebook Group.
*You will receive our discounted commission fee of 0.5% inclusive of VAT when you instruct our Keynsham branch to market your property for sale, sign up to our sole agency service and terms and conditions between March 1st 2020 and May 31st 2020. This is subject to an initial contract period of 12 weeks and to our minimum fee of £2,000 and will apply to the eventual selling price.
What are people saying about us?