Keynsham Area Guide
Are you thinking about buying or renting a property in the Keynsham area? This charming town between Bristol and Bath is believed to have been occupied since the Middle Ages and was listed as 'Cainesham' in the Doomsday Book.With fantastic transport links to nearby Bristol and Bath, Keynsham is a popular choice for commuters. It's ideal for those that want to work in the city but spend their weekends in the countryside.Read on to find out more about living in Keynsham and whether it could be the ideal place for you to set up home.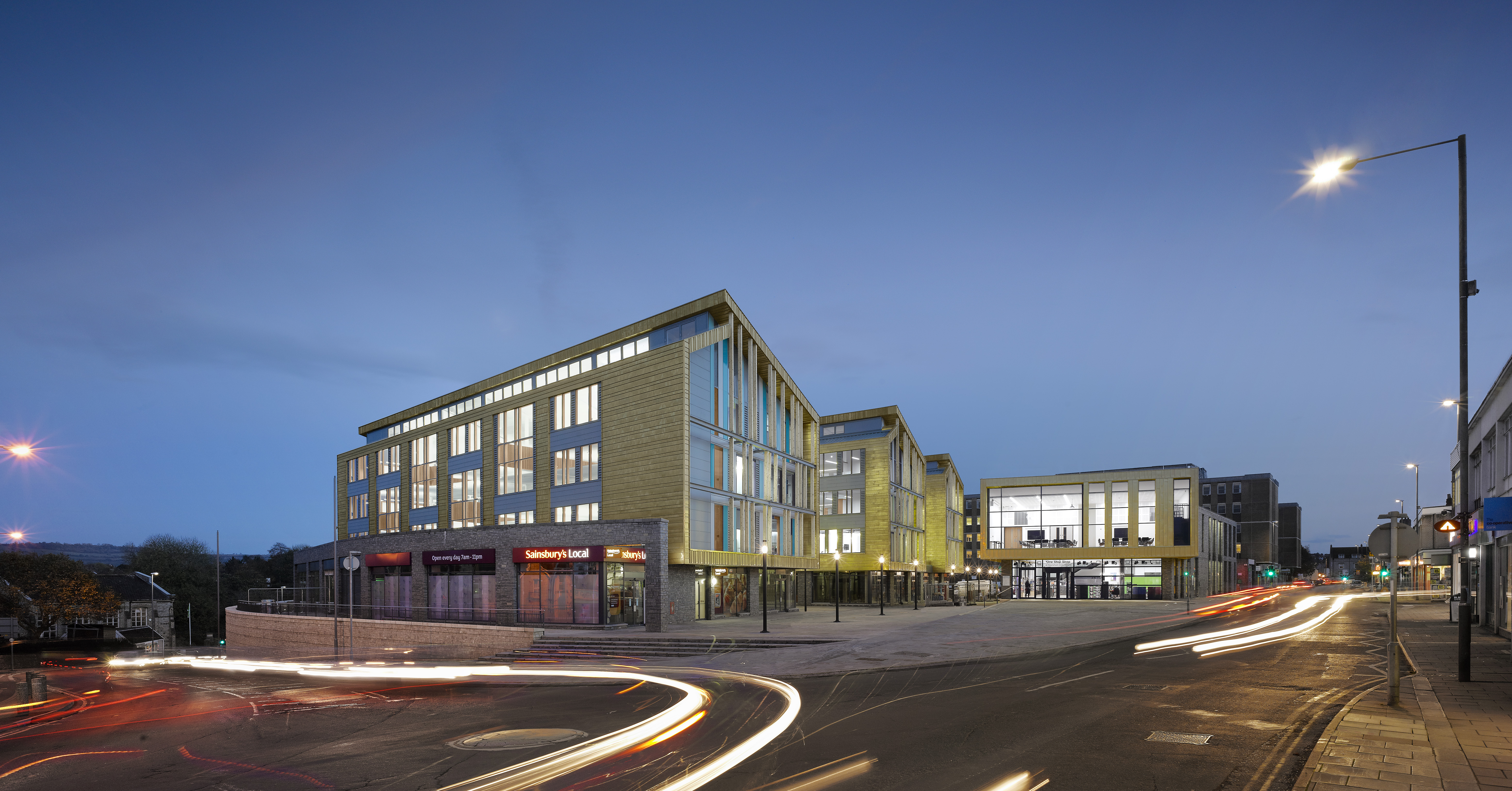 Are there local transport links nearby?
Keynsham's railway station is situated just 0.4 miles from the town centre and runs regular services to Bristol, Bath, London and destinations further afield, such as Weymouth.
On top of the railway service, there are several convenient bus routes that run through Keynsham to Bristol and Bath including the 38, 39, 178 and 349.
What's the food and drink scene like?
Whether you're a keen chef yourself, or love to dine out, Keynsham has plenty to offer.
Every second Saturday of the month, a Farmer's Market is held at Market Walk, opposite the library, in the town centre. With around 20 regular traders, selling a wide range of produce, this is a great way to stock up on locally sourced food and support the farming community.
For dining out, there are a number of pubs and restaurants in the town including a gastro pub, The Brassmill, just 0.7 miles from Keynsham town centre. Across the river from the Brassmill, you'll find another popular pub, the Lock Keeper – ideal for a relaxing evening out with beautiful riverside views.
Just off the high street, there's the Old Manor House Hotel, a beautiful 17th Century building with a charming garden, serving lunches and afternoon teas.
For drinks out, there are several bars and pubs on the high street, including The Wine Bar, which often hosts live music
For something a bit different, it's worth visiting Laviano's Italian Restaurant, a bright and vabrant Italian restaurant, also serving some traditional Irish dishes and a kids menu.
How does Keynsham rate for sports and leisure facilities?
Keynsham has a number of sports and leisure facilities including Keynsham Leisure Centre, which has a swimming pool and a range of fitness classes to choose from.
With rugby, cricket and football clubs all within one mile of the high street, whatever your favourite sport, there's a club nearby.
If you fancy taking the plunge with a new hobby, Avon County Rowing Club is just 2.8 miles away in Saltford.
If you're a keen golfer, there's Stockwood Vale Golf Club, with an 18-hole golf course and spectacular countryside views, just 1.6 miles away from Keynsham town centre.
What can you do on a sunny day?
On a sunny day, you can access the Kennet and Avon Canal from Keynsham, which is ideal for a leisurely Sunday morning stroll.
Plus, if you just fancy a walk in the park, there's the large Keynsham Memorial Park, which offers landscaped gardens, river views and a children's play park.
What can you do on a rainy day?
In bad weather, the Aspects Leisure Park in Longwell Green is just three miles away from Keynsham. Facilities there include a cinema and a bowling alley, along with a selection of restaurants such as Frankie and Benny's and Nando's.
Bristol or Bath are also just a train journey away for shopping, museums, restaurants and bars.
What's Keynsham like for food and retail shopping?
For groceries, there's a Waitrose 1.6 miles away from the centre, on Bath Road and a Tesco Extra on Bristol Road, just off the high street. In addition to the bigger supermarkets, there are a handful of smaller food stores along the high street too.
If you're looking for a bit of retail therapy, you'll find a number of independent shops, plus popular coffee shops like Costa and Coffee #1.
What does Keynsham offer in terms of entertainment?
Keynsham holds its own annual music festival in the summer, which is packed with local musical talent, activities, real ale stands, independent stalls and more.
Are there decent local amenities such as libraries and health centres?
Keynsham has its own library on the high street and there's also Saltford Library, which is a little over two miles away from the town centre.
For doctor's surgeries, there is St Augustine's doctor's surgery at The Chocolate Factory and Temple House Practice, which is just under a mile away from Keynsham town centre.
What's the local traffic and parking like?
There is a long and short stay car park in the centre, both of which are pay and display. However, there are some free parking spaces available for up to 30 minutes.
How well is the area served by primary and secondary schools?
There are six primary schools in the Keynsham area, including two Church of England schools, St John's CEVC Primary and Saltford C of E Primary School.
For secondary schools, there are the popular Wellsway School and Broadlands School in Keynsham itself.
To find out more about buying or renting property in Keynsham, visit us in branch or call our expert team.
What are people saying about us?