Estate Agents in Westbury on Trym
Sales: 0117 950 1501
Address:

4 High Street, Westbury on Trym, BS9 3DU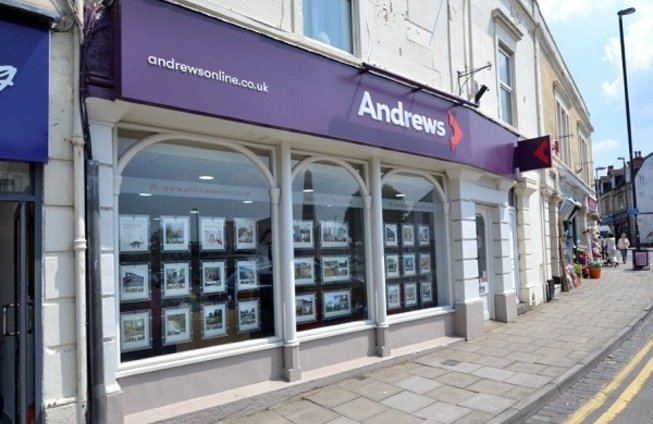 Office Opening Hours
Mon - Fri: 9:00-18:00   |   Sat: 9:00-17:00   |   Sun: Closed
[ { "featureType": "administrative", "elementType": "all", "stylers": [ { "visibility": "simplified" }, { "gamma": "1.00" } ] }, { "featureType": "administrative.locality", "elementType": "labels", "stylers": [ { "color": "#9b8a97" } ] }, { "featureType": "administrative.neighborhood", "elementType": "labels", "stylers": [ { "color": "#9b8a97" } ] }, { "featureType": "landscape", "elementType": "geometry", "stylers": [ { "visibility": "simplified" }, { "saturation": "-100" }, { "hue": "#ff0000" } ] }, { "featureType": "poi", "elementType": "geometry", "stylers": [ { "visibility": "simplified" }, { "saturation": "-100" }, { "lightness": "80" } ] }, { "featureType": "poi", "elementType": "labels", "stylers": [ { "visibility": "off" } ] }, { "featureType": "poi.attraction", "elementType": "labels", "stylers": [ { "visibility": "off" }, { "color": "#9b8a97" } ] }, { "featureType": "road.highway", "elementType": "geometry", "stylers": [ { "visibility": "simplified" }, { "color": "#dddddd" } ] }, { "featureType": "road.highway", "elementType": "labels", "stylers": [ { "visibility": "off" } ] }, { "featureType": "road.highway.controlled_access", "elementType": "labels", "stylers": [ { "visibility": "off" } ] }, { "featureType": "road.arterial", "elementType": "geometry", "stylers": [ { "visibility": "simplified" }, { "color": "#dddddd" } ] }, { "featureType": "road.arterial", "elementType": "labels", "stylers": [ { "visibility": "off" } ] }, { "featureType": "road.local", "elementType": "geometry", "stylers": [ { "visibility": "simplified" }, { "color": "#eeeeee" } ] }, { "featureType": "road.local", "elementType": "labels.text.fill", "stylers": [ { "color": "#ba5858" }, { "saturation": "-100" } ] }, { "featureType": "transit.line", "elementType": "geometry.fill", "stylers": [ { "color": "#d6909a" } ] }, { "featureType": "transit.line", "elementType": "geometry.stroke", "stylers": [ { "color": "#ff0000" } ] }, { "featureType": "transit.station", "elementType": "all", "stylers": [ { "visibility": "off" } ] }, { "featureType": "transit.station", "elementType": "labels.text.fill", "stylers": [ { "color": "#ba5858" }, { "visibility": "simplified" } ] }, { "featureType": "transit.station", "elementType": "labels.icon", "stylers": [ { "hue": "#ff0036" } ] }, { "featureType": "transit.station.rail", "elementType": "geometry.fill", "stylers": [ { "visibility": "on" }, { "color": "#ff0000" } ] }, { "featureType": "transit.station.rail", "elementType": "geometry.stroke", "stylers": [ { "color": "#df4040" } ] }, { "featureType": "water", "elementType": "geometry", "stylers": [ { "visibility": "simplified" }, { "color": "#dddddd" } ] }, { "featureType": "water", "elementType": "geometry.fill", "stylers": [ { "saturation": "40" }, { "color": "#c3d5e2" } ] }, { "featureType": "water", "elementType": "labels.text.fill", "stylers": [ { "visibility": "on" }, { "color": "#7c7c7c" } ] } ]
Andrews began in the property business in 1946, and we've been operating in the Westbury-on-Trym area since 1995. The Andrews philosophy is all about making life easier for you and we're here to guide you through every step of your property journey.
We are a full service agency, sharing knowledge and expertise across our whole branch network in order to create exceptional customer service. Whether you are selling or letting a property or looking for advice on mortgages, conveyancing or surveys, our team are able to help you through the whole process with confidence.
We also care about giving back by creating opportunities and opening doors. Find out about how we try to benefit the society we operate in: https://andrewsonline.co.uk/establish
Most Recent Tweets
Sorry, there was a problem.
Twitter returned the following error message:
Could not authenticate you.
What are people saying about us?