Help with your deposit for a new build home
With Stamp Duty paid, those that buy a new home could have tax charged by the Government paid for them by the developer freeing up these funds for extra deposit or new furniture etc. The stamp duty rate depends on the price of the home.
Similarly the developer might offer a Gifted Deposit to boost the buyer's deposit.*
Are you a first time Buyer? Our experts are on hand to take you through your options
* Terms and conditions apply.
Striving to create perfection in an ever growing collection of beautiful properties.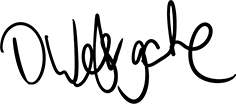 David Westgate, Group Chief Executive