New build home finance
Buying a new home has never been easier wi​th most developers offering a range of incentives and schemes to help out.

Talking to Andrews' new homes experts can help you get started.
We offer a wealth of experience and advice to help buyers understand and take advantage of useful new homes' schemes including Part-Exchange, Help to Buy, and other incentives.
Are you a first time buyer? Our experts are on hand to take you through your options
David Westgate, Head of Land & New Homes at Andrews, said home-hunters should take into account what could work best for them.
He said: "If you've got your heart set on a new home but need some assistance to help make your move, then developers really will bend over backwards with a variety of options. There's specific help to boost a buyer's deposit using Help to Buy or sometimes with Stamp Duty Paid, and if you've got a property to sell there's always Part Exchange and Assisted Move."
Striving to create perfection in an ever growing collection of beautiful properties.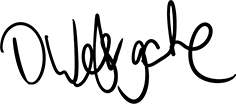 David Westgate, Group Chief Executive