The pros and cons of buying a newly built property
When you're looking for a new place to live, it can seem like there are a bewildering number of factors to take into account. And while it's easy to discount either new homes or pre-owned properties on a whim, it is worth giving both due consideration as there are pros and cons for each…
New builds
Around 100,000 new homes were built in Britain in 2014 and they can present an attractive option for buyers. Freshly-painted walls, the fact that you won't have to do any 'work' on the property and an almost-embarrassing number of bathrooms are the obvious incentives, but there are plenty more persuasive considerations.
Are you a first time buyer? Our experts are on hand to take you through your options
New houses will meet the latest building codes and energy efficiency standards, and these will have a considerable impact on your future bills. Plus when you're agreeing a sale, you hopefully won't have to contend with 'blind bidding' or even offers over the asking price. And perhaps best of all, there's no onward chain to contend with.
On top of this, you could be presented with a wide array of financial incentives from the developer – anything from carpets and white goods included, to cash towards your deposit or Stamp Duty. What's more, if you select your property 'off plan' (before it's been built) you can save even more money. New build properties have added security and many are pre-wired or fitted with a burglar alarm system which can help reduce the cost of house and contents insurance.
"People have come to appreciate the added value of buying from new," explains Martin Blake, Head of Andrews' Land and New Homes. "Before the recession, people were generally keen to buy somewhere a bit less up-together and to spend money doing it up, but in recent years, they've tended to be more careful with cash. They want to know how much they're going to be spending every month – without any nasty surprises."
Small print
The various new home incentives available are doubtless tempting, but it's worth bearing in mind that they can come with caveats and it's worth checking the small print. One example is that while you might not have to deal with a chain, you might be required to meet the builders' timetable (sometimes you'll need to exchange within 28 days of placing a deposit – which can be a push, depending on your solicitor or mortgage lender).
Another benefit of buying new is that many new homes come with a warranty such as the National House Building Council (NHBC) Buildmark. This will typically cover you for structural repairs for ten years, and will often include minor repairs for the first two years after you've bought your new property. Furthermore, you'll often be able to choose the interior fittings from a range offered by the builder.
Pre-owned
On the flipside, pre-owned homes do offer a great many benefits. They have a history and are often located in established communities that you can research and become familiar with before you commit.
Crucially though, older homes tend to be bigger than new properties. And in fact, our new homes are smaller than those being built overseas. A report by the Royal Institute of British Architects​ found that the size of new homes in the UK is below that of Ireland (15% bigger), Denmark (53% bigger) and Germany (80% bigger).
This lack of space can often have a knock-on effect on interior storage, which can be an issue for some. Also, older homes tend to be lighter (larger windows) and offer a greater degree of flexibility for the changing needs of families. For example, the bigger gardens and loft spaces in these houses provide growing room for conservatories and extensions.
Compare and contrast
Ultimately though, these are general observations - not all new homes are better value and not all pre-loved homes have bigger gardens. It really does depend on the individual property.
It's only by getting out into the market, speaking to your local Andrews estate agent and viewing different sorts of properties that you can get a feel for what would work best for you.
Old or new – it's all part of the decision-making process.
Expert view: should you buy new to let?
Martin Blake, Andrews' Head of Land and New Homes says: "We've definitely seen an upturn in buying new to let, especially in the south where consumer confidence is higher – people want to invest their money in property, where they can see a return.
"There are still quite a few constraints that have been put in place by mortgage companies – you might need to put down a 40% deposit to get a good rate – but tenants do like new properties. It's appealing for a landlord because you can offer something that's up-together and it won't take a lot of looking after.
"The purchase price will be vital to the investor as this will dictate the rental yield. I would recommend investors target sites that are nearing the end of their sales cycle and only have two to three plots left. The developers will be much more flexible on a sale price if they know they can sell the site out and therefore save on staffing and marketing costs."
Striving to create perfection in an ever growing collection of beautiful properties.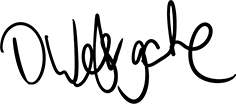 David Westgate, Group Chief Executive