Mitcham Area Guide
Are you considering buying or renting a property in Mitcham? Mitcham is located on the border of Surrey and neighbours Streatham, Tooting, Sutton and Croydon.Mitcham is well served by transport links, schools and local amenities, as well as being home to one of South London's largest green spaces, Mitcham Common.There is planned re-development for Mitcham, and the council is providing £50,000 capital funding for the Town Centre Improvement Grant Scheme. The opening of Mitcham Eastfields Station has also helped to make the area more popular.So, could Mitcham be the perfect fit for you? Read on to find out more about living in the area.
Are there local transport links nearby?
In 2008, Mitcham Eastfields Station was built in the town centre. Located in Zone Three, it has access to London Victoria, Blackfriars and London Bridge.
Looking to Sell or Let your house and need a FREE quick and easy Valuation?
What's the local food and drink scene like?
Within Mitcham there are a few local pubs offering food and a number of independent restaurants and cafes. Towards Tooting there is a vibrant food and drink scene.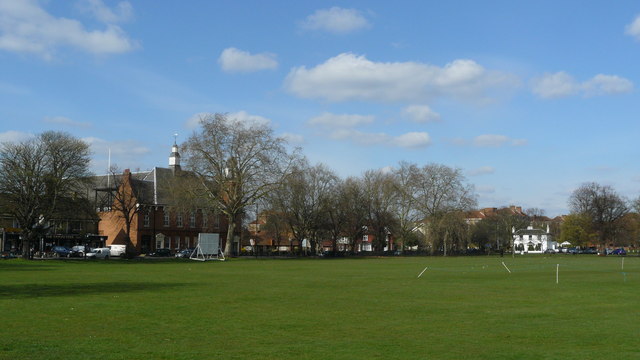 How does Mitcham rate for sport and leisure facilities?
Mitcham offers access to a number of open spaces, including Mitcham Common and Morden Park. Just two miles away is Morden Park Pools, which has two pools and a 32 station fitness centre.
There are also quite a few leisure centres, sports clubs, tennis courts and other facilities in the area.
What can you do on a sunny day?
The previously mentioned Mitcham Common is one of the area's biggest selling points. It's a 460 acre site of Metropolitan Importance for Nature Conservation and is also part of Wandle Valley Country Park. The site also has a number of ponds, walking routes and a golf club.
You can also choose from a number of other parks including Ravensbury Park, Morden Hill Park and Poulter Park.
What can you do on a rainy day?
If it's raining, there's an Odeon cinema in neighbouring Streatham. Alternatively, head into central London for shopping and indoor attractions, such as Madame Tussauds.
What's Mitcham like for food and retail shopping?
For world-class retail therapy, travel into central London where you'll find high-street giants, designer boutiques and markets selling the best of UK produce. If you don't fancy heading into the city, there's a small retail park called Tandem Shopping Centre, which is under a mile from Mitcham town centre, in Colliers Wood.
Mitcham also has a number of the large supermarket chains, including Morrisons, Iceland and Asda.
What does Mitcham offer in terms of entertainment?
Mitcham is 11.1 miles from central London. This gives you access to all of the attractions London has to offer, such as The Tower of London
For the kids, there's the Polka Children's Theatre just one mile away in Wimbledon, which is one of the few venues in the UK dedicated to producing and presenting performances for children. There's also Edenvale Park, which has a play area for toddlers, and Tamworth Farm Playground, which has allotments, climbing frames, a paddling pool and free tennis courts.
For sports lovers, there's Tooting & Mitcham United F.C and Mitcham Rugby Union Football Club.
Are there decent local amenities such as libraries and health centres?
The area has access to a number of libraries, with Mitcham Library centrally located on London Road. The library offers DVDs for hire, reference books, photocopying, scanning, fax and printing facilities, study space and public computer terminals with free access to Microsoft Office software and the internet.
There are also a number of health centres to choose from.
What's the local traffic and parking like?
Mitcham offers plenty of parking, with around 23 public car parks in the area. Traffic into London during rush hour can be bad, but in Mitcham itself it's reasonably quiet.
How well is the area served by primary and secondary schools?
Mitcham is well served by schools, with 16 primary schools and five secondary schools in the area, including a Church of England Academy, St Marks, and The London Acorn School, which works alongside the National Trust to 'put nature at the heart of the curriculum'. There is also a specialist school, Perseid.
If you'd like to find out more about buying or renting a property in Mitcham, call or visit the local Andrews branch
What are people saying about us?