Bishopston Area Guide
Are you considering buying or renting a property in Bishopston? A suburb of Bristol, Bishopston is situated to the north of the city centre, around Gloucester Road. As well as being the main artery for a number of other thriving nearby suburbs, Gloucester Road is famed for its amazing array of top-class restaurants and pubs. Not only that, but it is one of the last remaining local high-streets in the country, which is a beacon of pride for the area's local residents. So, does Bishopston sound like an area you would be proud to call home? Read on to find out more about the area.
Are there local transport links nearby?
The Bishopston area is well-served by a regular bus service that provides access to a network that connects the entire city of Bristol.
In addition, there are several railway stations nearby, including Montpelier and Redland, which are roughly one mile and 0.9 miles from Bishopston respectively. Both stations include a line to Bristol's main railway station, Temple Meads.
If you need to commute to London, you can take a train from Temple Meads to London Paddington in under two hours.
Looking to Sell or Let your house and need a FREE quick and easy Valuation?
What's the local food and drink scene like?
As previously mentioned, nearby Gloucester Road is home to many restaurants and pubs, offering a variety of cuisines from around the world. Highlights include the wonderful Gastro pub, The Gallimaufry and The Flyer, which offers a varied menu of freshly cooked food and speciality beers.
The centre of Bristol is roughly two miles from Bishopston, so a short bus ride will offer you with yet more choice of places to eat and drink – from top-end restaurants to affordable high-street chains.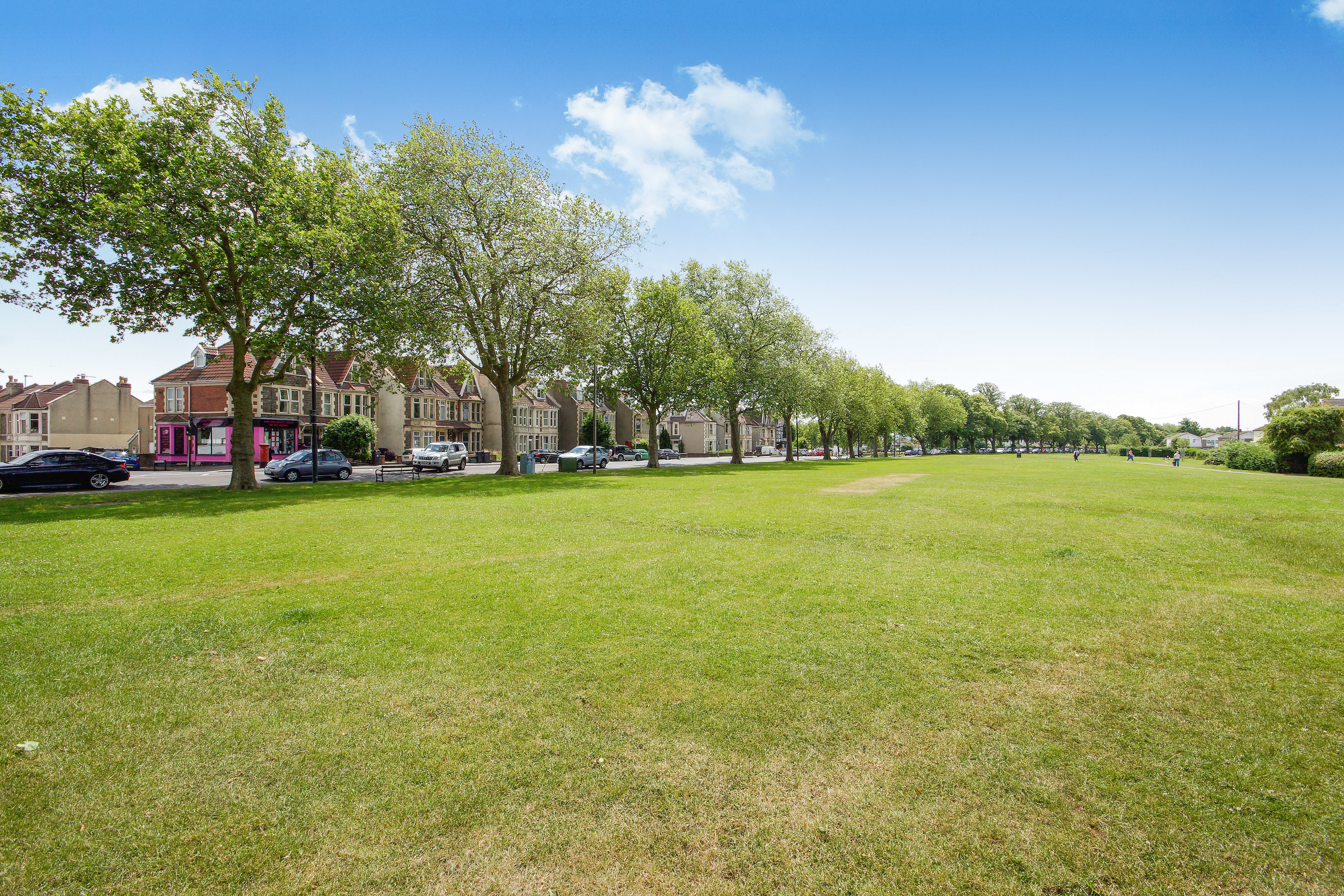 How does Bishopston rate for sport and leisure facilities?
There are a huge range of leisure facilities for Bishopston residents who enjoy keeping fit and active. The Horfield Leisure Centre and the Undercover Rock Climing Centre in St Werburgh are both located just over one mile from Bishopston and provide a range of facilities and activities. The Horfield Leisure Centre includes a gym, group exercise studio, group cycling studio, over 100 exercise classes a week, a swimming pool and much more.
Alternatively, on Gloucester Road you'll find a number of gyms and the Bristol School of Gymnastics, which offers gymnastic classes for everyone from pre-school children to national level gymnasts.
If you're prepared to travel further afield, then the choice of sport and leisure facilities in Bristol opens up significantly. For example, if you like to exercise during unsociable hours, The Gym, which is open 24/7 and located 2.8 miles from Bishopston, may be the place for you.
What can you do on a sunny day?
Bristol is home to a variety of attractive parks and gardens. St Andrews Park and Horfield Common are two of the best close to the suburb of Bishopston.
St Andrews Park, which is approximately 0.7 miles from Bishopston, is a classic Victoria-era city park, with a paddling pool and dog-free play area. On the other hand, Horfield Common, which is located roughly 0.8 miles from Bishopston, includes tennis courts, a play area and large open green spaces.
What can you do on a rainy day?
Every Saturday morning, from 9am-11am, Bamba Beads on Gloucester Road puts on a beginners beading class, aimed at those who want to learn the basics of beaded jewellery making.
There are also several indoor play areas for children near to the Bishopston area, including Rimando's Soft Play Coffee Lounge and PlaySpace. Located 0.7 miles and 2.6 miles from Bishopston respectively, both play areas offer safe and fun-packed play for younger children.
Alternatively, you could hop on a bus into the city centre and visit one of Bristol's many museums or galleries. For example, @Bristol is the venue for a variety of hands-on science exhibits that will help to broaden the minds of both parents and children.
What's Bishopston like for food and retail shopping?
The Gloucester Road area has many independent boutiques and family-run stores that sell everything from clothes to food. Coldharbour Road, located roughly 0.8 miles from Bishopston, offers a similar range of independent stores, which sell items slightly different to the high-street norm.
Meanwhile, Cabot Circus, in Bristol's city centre, is home to over 120 stores, including all the established high-street favourites you would expect. Alternatively, Cribbs Causeway offers out of town shopping on a huge scale, with over 150 stores, and an entertainment venue that includes the majority of recognised fast food chains and a cinema.
You'll also find most of the major supermarkets in and around Bristol, including Waitrose, Sainsbury's, Asda and Morrisons. In Bishopston itself, you will find multiple local-type stores along Gloucester Road, including Tesco Express, Sainsbury's Local, Morrisons and Co-op.
What does Bishopston offer in terms of entertainment?
Many of the bars and clubs on Gloucester Road offer live music. Among the best is The Golden Lion, which hosts numerous live gigs by local bands, across a wide range of genres. Bishopston's thriving music scene extends to a number of local choirs that are always looking for new members, including the Gurt Lush Choir.
Bristol is divided by two football teams, Bristol City and Bristol Rovers. The latter of those two teams play their home games at Memorial Stadium, 0.9 miles from Bishopston. Gloucester County Cricket Club also plays the majority of their home games at the County Ground, 0.6 miles from Bishopston.
And what about entertainment for kids/families?
There are plenty of youth clubs in the Bishopston area, which specialise in a range of activities – from martial arts to arts and crafts.
If you are looking to embark on a day out, there are many options within the Bishopston area worth considering. For example, Rimandos Soft Play Lounge Coffee Lounge (0.6 miles from Bishopston), Bristol Zoo Gardens (2.1 miles from Bishopston), Felix Road Adventure Playground (2.1 miles) and The Climbing Academy Boulder Club (2.7 miles) each offer fun-packed family adventures.
Are there decent local amenities such as libraries and health centres?
Bishopston is well-served by local amenities, with six health centres in and around the area. Of those, Bishopton Medical Practice is the most local. The practice is open from 8.00am-6.00pm, Tuesday to Friday and until 8.00pm on Monday.
In addition, Bishopston is served by four libraries, including Horfield Library and Henleaze Library. Both offer a diverse range of fiction and non-fiction books for all ages and free internet use.
What's the local traffic and parking like?
The number of public car parking spaces in the Bishopston area is limited, but there is off-street parking and resident spaces available.
During the morning and evening rush hours, the traffic on many Bristol roads – in and out of the city – can become very congested, but this is to be expected in central Bristol.
How well is the area served by primary and secondary schools?
Bishopston is well-served by a variety of primary and secondary schools. Primary schools include The Dolphin School, Bishop Road Primary School, St Bonaventures RC Primary School and Sefton Park Infant & Junior School. Secondary Schools include Redland Green School, Fairfield School and Clifton High School.
To find out more about renting or buying in Bishopston, visit or call our expert team at the local branch
What are people saying about us?